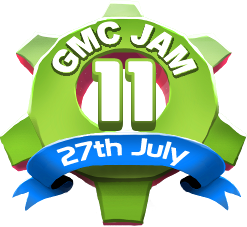 THEME: MONSTERS
HANDICAP: Must contain no violence of any kind
Nocturne's Big Zip O' Games (731MB)
Countdown Clock
WINNERS!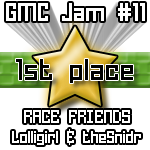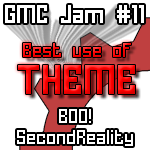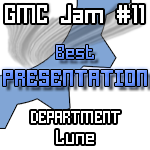 Ahhh... Summer! Time for holidays, ice cream, people with less clothes than normal and.... Great GMCJam #11!!! Yes, the time is upon us once more when we spend our sweaty holiday hours slaving over the keyboard to create a 72hour masterpiece and win the approval (or not!) of our peers. This time around the Jam will run from Saturday 27th of July through Monday 29th and will be 72 hours dedicated purely to game development. Are you ready?
 
For those of you that aren't initiated in the ways of the Jam, please read on...

WHAT IS IT?

The Jam is a community event that we organise to encourage people to experiment with GM and make something that will be interesting or entertaining within the limited timescale of 72 hours.
 

WHEN IS IT?
Competition officially Starts Saturday 27th July (but hype usually starts up on Friday before midnight when the theme is announced)
72 hours long from 00:00 GMT Saturday 27th ...to... 23:59 GMT Monday 29th
THEME
Each jam has a theme, and participants are very much encouraged to use it
This jam has a handicap too and you are also encouraged to use it
Using the theme is NOT obligatory, nor is using the handicap, but using either will be valued when voting and using BOTH gets extra Kudos!
To encourage use of theme, the highest-voted theme-based game gets to choose the theme for next Jam.
The theme will not be revealed until just before the start of the Jam to prevent any advantages.
VOTING
All games are eligible (themed and non-themed and with or without handicap), but voters should take "use of theme" into account. Remember: non-theme games can win, but they CANNOT pick the next Jam's theme (see above).
Voters choose 1st, 2nd and 3rd place as well as three special votes to "Best use of theme", "Best Presentation", and the "Best Devblog".
It is OBLIGATORY that when voting you leave feedback about WHY you voted for the game(s) you chose, even if it's only a few lines to say you loved the game idea or whatever. Failure to do so may result in your votes being removed.
It is NOT obligatory to play nor review all the games! Honestly, when dealing with so many games, it is a difficult and sometimes daunting task to play through all of them and then vote. So don't do it! Play as many as you feel comfortable with and then vote for which of those that you liked, leaving comments and feedback where possible. Don't worry, the SSE voting system that we use will compensate. If everyone does this then all games WILL get played, and have feedback, which is what this is all about, and I'd prefer to see 5 quality reviews accompanied by five votes to 60 votes and no reviews.
In order to encourage friendly community spirit, we ask that members not vote for their own game and please refrain from asking friends/family to do so if they are not part of this community. This has happened before and if you are found out your game may be removed from the Jam.
Any form of cheating will result in the instant removal of your game from the jam and being blacklisted for all further community events.
PARTICIPATING
All games must be original creations specifically for the Jam, but you may use whatever resources you wish to complete the game: EG. dll, scripts, sprites and sounds etc etc etc...
You may submit as many games as you wish, but only the highest rated game in the final vote will be eligible for winning any prizes.
Games must be posted in the Official Games Topic before the finish deadline for the Jam, and posting a topic in the Games (or WIP) forum here at the GMC is recommended if you want feedback and opinions as the Games Topic is ONLY FOR POSTING GAMES. Hosting is up to the individual user. You may also include and update a development log in your official games topic post.
The Official Games Topic must contain a link to your game and a short description.
HTML5 Games are permitted, BUT MUST HAVE DIRECT LINK TO DOWNLOADABLE .EXE VERSION posted in the Official Games Topic.
People are welcome to use any outside sites, and are also welcome to promote such sites, but the posting of topics and the voting will be done on the GMC.
Teams are encouraged and can be organised by you with whomever you wish or you can participate in a random team (see below for more details)
GMC PRIZES
The Community Prize will be as before... A special graphic/banner, bragging rights and (if your game is a themed game) the possibility of choosing the next jam theme.
Prizes will also be offered as members of the community contribute whatever the feel appropriate. EG: Coverage on their web site, custom graphics for the game, a video of the gameplay for YouTube...anything!

COMMUNITY PRIZE LIST

These are prizes kindly and very generously offered to us by GMC members. Donate your time/experience/whatever to this community endeavor! If you wish to add a community prize (game reviews, advertising etc...) please send a PM to NAL or Dangerous_Dave and they will add it to this post.

PLEASE DO NOT POST YOUR COMMUNITY PRIZE IN THIS TOPIC AS WE MAY NOT SEE IT!  


Try not to let all of the prizes dominate 1st, 2nd, and 3rd place (but please do not reward last place!).

You may choose who gets your prize including: competitors, reviewers, winners of specific categories, or even the best development log!

PRIZES
GameDevDan
* The top 3 games will be featured in a review of some kind on http://gmnewsbite.net/ along with any of my personal favourites.
* Cheekiest review of any game wins a banner.
NAL
* Highest-placing game that is not a platformer will receive Batman: Arkham City Game of the Year edition.
* 15th place winner (in the event of a tie, prize raises to the nearest unique place) wins Scribblenauts Unlimited.
* The median winner wins Serious Sam Classic: The First & Second Encounter and Serious Sam 3: BFE.
* Best Reviewer wins Cart Life.
* Best Use of Theme and Best Use of Handicap winners each win Serious Sam HD: The First and Second Encounter.
* Best Devlog winner wins Garry's Mod.
@Alex@
We'll be offering a free copy of every-one of our current iOS Apps to the top three.
* Temple Thief
* Kings
* Pebbles
* Meteor The Second Impact
Martian Barnacle
Will write the all new Post GMC Jam Very Very Bad Crossover Fan-Fiction, which shall be a well-written and original work of literature that cleverly weaves together the stories of each game that places lower than 3rd and higher than 7th. (Even games that have no story to them whatsoever)
Snail_Man
The 1st, 2nd, and 3rd winners will appear in my next jam game. Most likely as Easter Eggs, but possibly as main character. (I'll PM the winners after they've been announced to see what they'd want to look like in a game. If they don't answer, I'll be forced to get creative, usually taking the form of getting photograph or the avatar of said person, and pasting it on a character's head ingame)
TheUltimate
Will be offering a prize, as yet undecided.
greep
8th Place will win Frozen Synapse.
Chessmasterriley
Graphical Overhaul Special to my favorite entry. This essentially includes a graphical rework for an entire game based on your specifications. Roughly, it will include 8-10 fully animated sprites, 3 depth separated tileable backgrounds (or) full tilesets, and any user interface graphics/menus
Give or take a few here and there to finalize the game within reason.
TerraFriedSheep
Will review the winning entry in the reviewers choice forum
mr magnus
I'll write a poem about the games that place as such:
* The game I give my 1st place vote.
* The game that comes 1 place above my entry (in case of a tie I'll go with the one that I like more).
* The game that wins "best use of theme".
BretHudson
Indie Power Magazine is willing to do an article on the winning game, as well as do a short interview with the winner.
trg601
Offers a banner to their personal favorite game
Zargy
Will make a video review of the top 5 games on his channel: http://www.youtube.c...makeruniversity
In addition, he will also discuss the top games on the first GMU podcast after the competition.
HayManMark
Is offering the "HayMan Monopoly prize" to 1st place (paypal required). Value: $10
TrueValhalla
Copy of my book Making Money With HTML5 for my three favorite entries
Review on Game Maker Blog for the winning entry
$50 via PayPal to my favorite reviewer
SuperGuy
Ad on sidebar of http://fordevsbydevs.wordpress.com/ for said game lasting a month to the 4th place game?)
5th place recieves a copy of Gun Monkeys on Steam.
shadow gamer
* 4th place-Space Tank(Beta)
* 5th place-Source Code for "Arachnids: The Saga", as well as full permission to use the idea and graphics(You probably don't want the graphics, though ).
* 6th place-If you have minecraft and play Yockasia, I'll give you some of my stuff once Runecraft opens back up.
smash ball
I will be offering video review of the game(s) whose place is the mean value of places. In the event that no game got ranked the mean value, then I will move up the list. (If two games have 14th place and the mean value returns 15, then I will review the games in 14th place). http://www.youtube.c...er/smashballYYG
dadio
1. A fabulous retro styled yoyo & pen from a bygone era to 1st place!
2. A custom cutting edge styled yoyo lego car - with custom dadio minifigure to the game I personally like the most!
3. A top secret mystery prize to a random entrant of the Jam!
TropicalMammoth
Will create a video narrated by himself that deeply analyzes the winning game in relation to the theme
Mercerenies
Will record and upload a video of himself playing through each of the following games:
* 11th place overall
* 13th place overall
* Best use of theme
* My personal favorite game
* A randomly selected game from the top 20 overall
theweirdn8
-My favorite game will be reviewed on SuperLongName.com
-1st, 2nd and 3rd place winning games will be added to Freetiful.com's sidebar for 2 weeks.
-Funniest game will receive $20 in steam credit, if a Freetiful member.
-Game that ranked in 5th place will have a short 3 page fan-fiction written of it.
-1st place winner can get $20 donated to him or her via PayPal.
SabGames
* I will give out a Steam Key of 'Organ Trail: Directors Cut' to my personal favourite game.
* For first - fifth: I will perminately advertise their games on my new website (currently an awful Google Sites site, but I have made my own, I am waiting for my host to move it over to my new, custom site. http://www.sabworld.co.uk) The game link will go straight to where ever they request.
GVmakesGames
I wanna put my two/three favourite games as Easter egg in my next Jam game, and I will write about them in my blog: gvsgmstuff.WordPress.com
We're hoping for plenty of community prizes, so please be generous!

Looking For A Team
If you are looking for a team mate or wish to be part of a random team, PM NAL or Dangerous_Dave to add your name below:
wik eraser
Skills: Sprite design, average GML programming, & level design
Boysano
GM and GMS user for 2years, above average programming. Hate platformers. Can do 2D pixel graphics, particle effects, physics, etc. Can work full time on it, and even take project further after JAM if its top 3, live in South Africa. Speak/Read/Write English and Afrikaans and GML. Preferably would like to be teamed with tallented 2D pixel artist, or team with a artist and another programer maximum.
Ausländer
Skills : My skills are mainly centered around programming and design. I've been programming for almost 4 years now and have experience with many languages, of course GML is included in there. Also I am able to work full-time on this project.
Weaknesses : Art

Support Banners (by Greenblizzard)

Please add a support banner to your forum signature.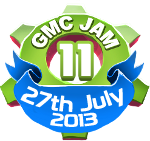 Edited by Nocturne, 20 August 2013 - 08:33 AM.