The Crypts Of Despair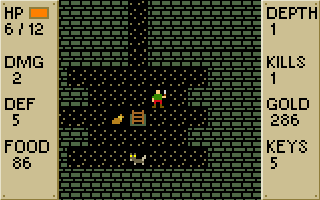 Download Size:
1.09mb
Filetype:
Exe
Resolution:
No change. (use F4 to switch fullscreen/window)
Download!
IMPORTANT:
When fighting/moving next to more than one enemy, keep track of your HP because the combat message system can't keep track of cumulative damage you've received.
Edited by JTR, 09 December 2012 - 12:37 PM.