Introduction/Gameplay
:
Play as a mutated bloboian that feeds on the hearts of the others, using a stretchy hand. The goal of the game is to collect as many hearts as possible. Whenever you are seen, the bloboians will fade, and attack. So you must stay far enough away, so they can't spot you.
Hart is also for the
TIA Gory Competition
.
View the Hart Online Highscore Board
Here
.
Controls
:
Navigate Menus: Left/Right/Up/Down or A/W/S/D
Move: Left/Right or A/D
Jump: Up/W
Attack: Left-Click
Pause: Right-Click/P
Suicide: Delete
Enter: Select
Esc: Back to Main Menu
Screenshots
: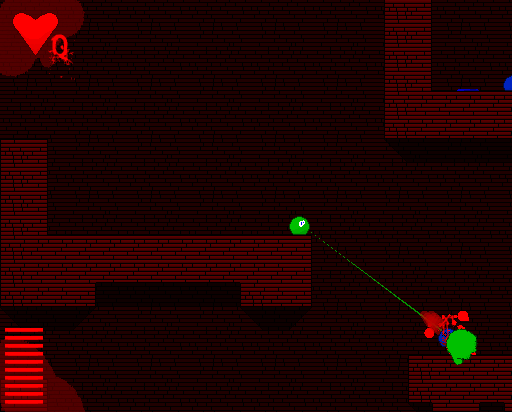 Screenshot 2
Download Info
:
Version
: 3.7
Made With
: GameMaker 7.0 Pro
Changes Resolution
: No, but it is full screen.
Filesize
: 3.26 MB (.Zip)
Download Hart
:
YoYo Games