Hi guys. Here's something I've dreaming about for the past few weeks:
I want someone to make a Dll or a Script (if it doesn't already exist) that will have the ability to display a file's or a folder's icons or pictures (exactly like windows "change icon" popup box in the "customize" tab after right-click -> properties on a folder.
I want this feature in a popup box and would be REALLY cool to have it integrated to the game window too (see screenshot 2)
Screenshot1: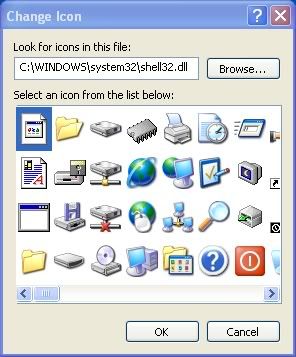 Screenshot2: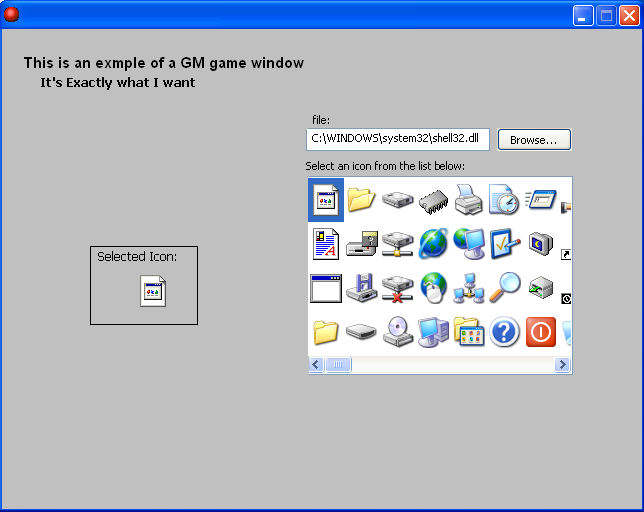 To conclude, the DLL must support the following features:
- Do exactly the same thing as windows "Change Icon" popup and return the path of the selected icon.
- Return 0 or -1 on cancel.
Would be very nice if the DLL could support the following feature:
- Enabled in Game Window
I believe this shouldn't be too hard because it seems to be working a little like the get_directory command in GM. (By the way, what I'm asking for should have been integrated in GM a long time ago and the command name could be get_icon)
-Thanks guys