I'm happy to announce the completion of my first game: Rebound!
Download Rebound at yoyogames
(10mb)
Help file excerpt:
"With each bounce of the ball against most walls, the ball's counter decreases by one; the level progresses if this counter reaches zero within the time limit. Create artificial barriers in order to trap the ball into smaller spaces and cause it to bounce more frequently."
Screenshots: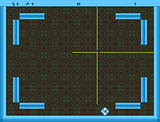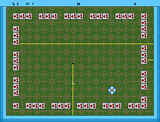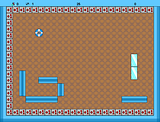 Created in GM8.1
Feeback more than welcome. Thanks for your interest
Edit: Dear moderators: there's some strange behaviour when clicking on the thumbnails, whereby it opens the picture in a new tab AND the existing one. How can I fix that?