The latest update supports user-defined skins.
User defined skins are now possible, use SkinBuilder to make them, place them in %applocaldata%\GameMaker-HTML5\Skins directory. If you save code editor colours into that directory as well with the same name as the skin (with the .col extension) then that will be loaded at the same time. See preferences to select a skin. NOTE: Icons cannot be changed at the moment, though we are working on a solution for this
Link-Rank (developers of
VCLSkin
, that GMHTML5 is using) has some skins available for download on their site. They don`t really work with GameMaker (white fonts on white backgrounds...) but they can be edited on the SkinBuilder, so we already have a bunch of neat skins (almost) ready to use.
Skin Pack A
DOWNLOAD
Skin Pack B
DOWNLOAD
Microsoft Zune skin
DOWNLOAD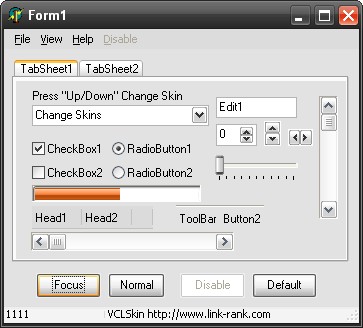 Office 2007 skin
DOWNLOAD