Name: Influenza
Game Version: 1
Game Maker: 8 Pro (but downloaded as .exe)
Screen size: 850x500
Filesize: Full zip is 38.3 MB
Genre: Tower Defense
Viruses:
Random pieces of DNA with one mission: reproduce. And one way to reproduce: to infect host cells to create copies of themselves. They are not living. They cannot be killed. They are life ultimate threat.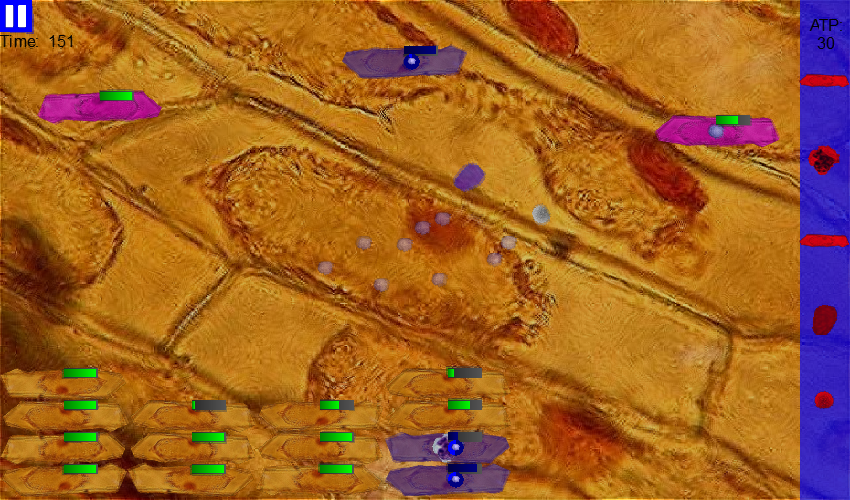 From the world of viruses and cells comes Influenza: a tower defense game based in the human body.
Use 6 cells in your biological arsenal to fight the virus and prevent infection. But watch out, viruses can turn cells into factories to produce more of them. If you don't hurry cells will overtake your body, using your own cells against you.
Download:
4shared:
http://www.4shared.c...nfluenza.html?#
Yoyogames:
http://sandbox.yoyog...04749-influenza