Blackjack: Red7 ProCount by Schtauffen
Currently v0.1
Download:
red7.exe
2mb
Screenshot: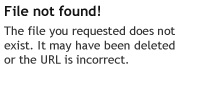 Coming Later: other blackjack commodities, as well as a timer for your counting, and the ability to change the amount of decks your counting.
What is it?
A simple utility created to simulate a deck of cards. When you initially press the left mouse button it will reveal two cards, and each subsequent click will reveal 2 more cards and you must attempt to count* all the cards until the end of the deck.
What is card counting?
Contrary to what some believe, card counting is
legal
. It also is
not
remembering every card which has been played, (which is impossible, unless your a savant) no no... its much simpler than that. Most counting methods have you only remembering
one
number, or your count. Some more advanced ones take into focus a Running Count and a True Count for more accuracy. However, if you're not very skilled or just looking to count as a hobby True counting methods are probably not for you (they require calculating a True Count value by dividing your running count by the amounts of decks you guess are left in the shoe).
So... what's the Red7 count?
First off, Red7 is a running count, so you don't have to worry about dividing quickly in your brain
Like most counting methods, Red7 counts cards with the values of 2,3,4,5 and 6 as +1.
Also like most counting methods, Red7 counts cards with the values of X (10,J,Q,K,A) as -1;
However, Red7 also (as the name implies) counts Red 7s (7 of hearts, 7 of diamonds) as +1;
This is to take into account that this method is
not
a true count. It is important to remember that since you
have 2 more cards per deck that add +1 to your running count, you should always start your count at -2*n where n
is the number of decks. This allows 0 to be your main swing point. You should also always end counting of the deck/shoe at 0 (if you did not, you counted wrong!)
What does counting accomplish?
Card counting does a couple of things. For example, it lets you know how much to bet based on your current chance of winning each hand. As you may have guessed, higher counts are better. (This is why you subtract 1 every time a X card is played... X cards are the players (and not the houses
) best friend!)
Counts can also be used by more skilled players to change strategy on the fly. If the count is high, you'd want to hit less and less on anything above 11.
Sorry if I rambled or made little sense, I decided to spend a couple hours creating this instead of going to bed xD