A complete remake of one of my older game, "The Fall Game", Propel is a deliciously colourful game where you bounce off walls while trying not to fall off and get hit by dangerous things. The twist? There are gravity changing arrows!
25 increasingly difficult levels are included, each with their own collectable. Nifty unlockables such as a level editor and arcade mode are available, and a very super secret unlockable. A cookie to the first person who can provide a screeny of it.
Post your levels if you make any.
Screenshots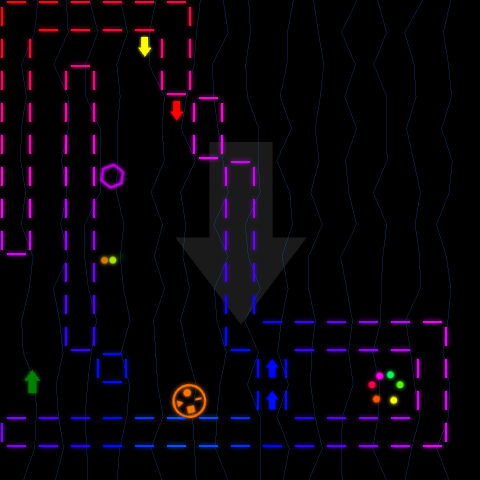 Direct download
Download on Abscure
Play on YYG
Credit
Pinpickle - Design and programming
Ethan718 - Level design
Martyn Corbet - Music
__


Press




Known Glitches/Possible Annoyances

There seem to be a glitch with the save file messing up and I can't replicate it. If you get it could you please post exactly you were doing when it happened.