Enemy AI's searching for the player is often a wonky experience. In Skyrim, I once stealth-shot an enemy who then looped round and round the same room searching the corners while I stood just outside the door and shot him again and again until he died. Not very intelligent.
Could we begin a discussion for possible ideas on a somewhat intelligent looking AI search?
Below are two images of possible situations a searcher might encounter. The top is an indoors style and the bottom is a woodsy kind of area.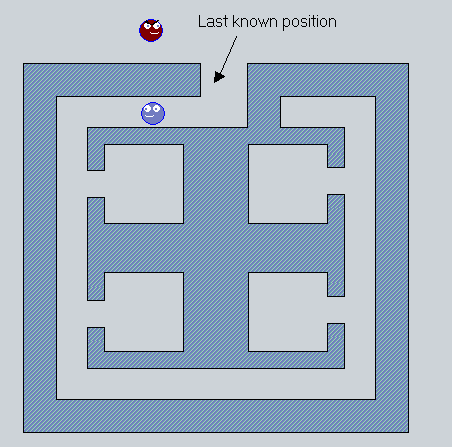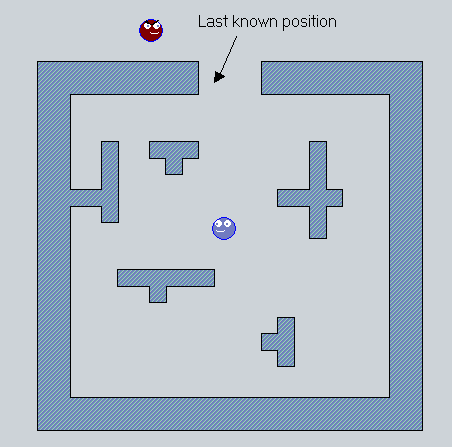 For the life of my I cannot think of a solution that works well in both cases. Honestly, I'm even having trouble on how to get the AI to realize the player has walked into a dead end inside the box. Instead of searching down in the box he may just wander away looking for the player elsewhere. How do you tell an AI something so incredible obvious to humans?
If anyone has any suggestions no matter how outrageous/CPU intensive/semi-broken I would love to hear them. Thanks.