Demo Link :
https://www.dropbox....sv1_00.exe?dl=0
Space Invaders clone.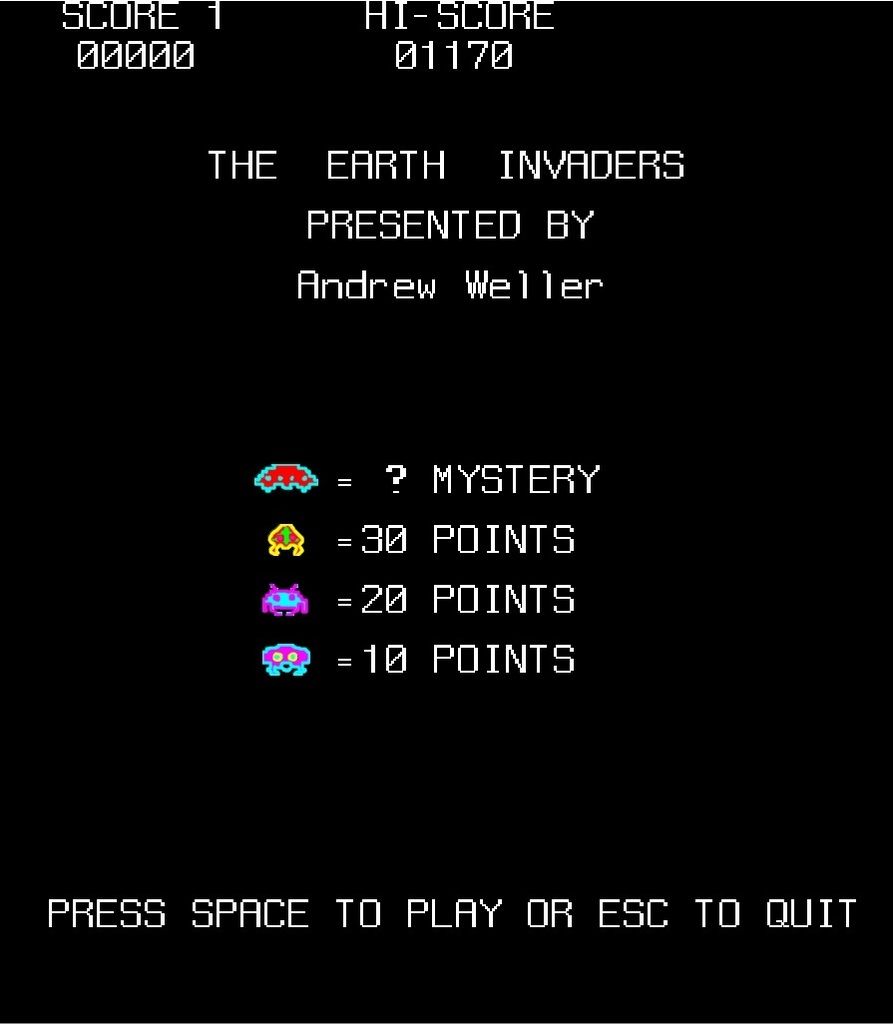 game is now complete.
Feature added - 
- title screen and music
- credits screen
- lives system
- highscore
- end game
SPACE to play, ESC to quit, CURSOR keys to move and SPACE to fire
This is a timed demo and allows 5 mins of actual play time (title screen will run forever if left alone)
i have monitored the game fro memory leaks and bugs but if you can report any issues to me i would appreciate it.
I know that there are 1000001 of these games on here but i have enjoyed my time creating it with GMS and it has done it's job in helping me start to learn GML coding.
Hopefully this can be pushed into the complete section. :D
Have fun
Andy
Edited by AndyWeller, 19 January 2016 - 11:13 PM.