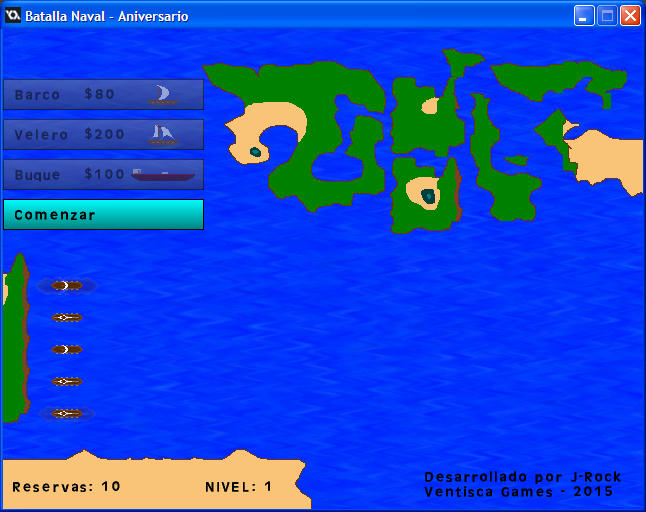 Batalla Naval is a strategy game where you have to lead a group of boats to defend your country, there are 5 difficulty levels and a special boss, the game has been adapted to show menus and messages in english.
This version has been remade to add features and fix bugs that weren't covered at the package.
File Size: 13 MB
EN and ES languages available.
The game has been set to play in fullscreen.
This game features an auto-save mode.
QUICK KEY is enabled for this game.

Escape to close game
Spacebar to increase speed X2
if you find any bugs, please make sure to notify me.
Download: http://www.mediafire...Aniversario.exe
Edited by Leafen, 09 April 2015 - 05:40 AM.