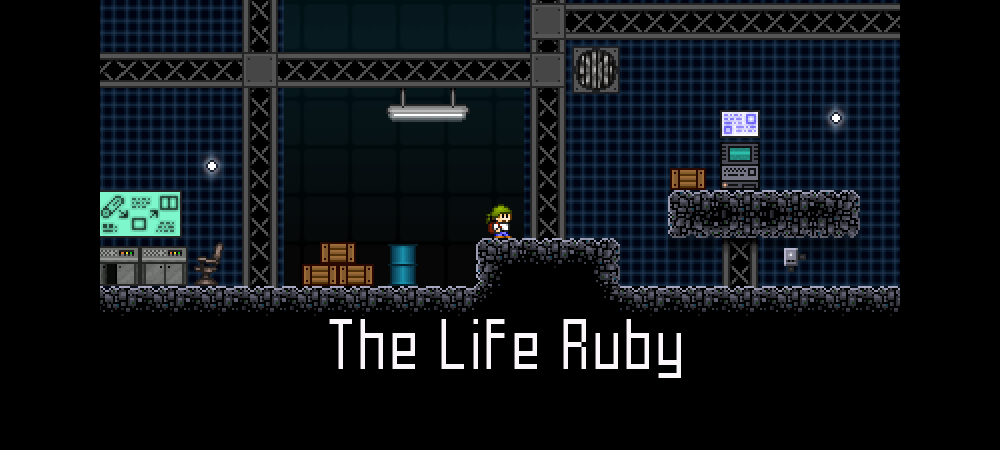 Genre: "Metroidvania" / "Skills platformer"
Platform: Vista / Win7 / Win8
Milestone: Pre-Alpha
Version: 443
Expected Release: Hopefully before 2017 lol
Download EXE version: http://www.mediafire...TLRversT443.exe
Download Installer version: http://www.mediafire...versT443ins.exe
Final Features: 
- Metroidvania platformer (Super Metroid / Castlevania Symphony of the night).
- Challenge mode that plays like a "Skills platformer" (Super Meat Boy, League of Evil).
- Multiple power ups to upgrade your abilities.
- "Early 16-bits" retro style graphics.
-  8 explorable worlds/zones.
- Bosses, secrets, no useless hand holding gameplay.
- Fexible options for your convenience
(key configuration, scaling modes and sizes, play windowed or fullscreen, sound test, etc)
What is "The Life Ruby"? 
What's the current state of the game? (what's testable)
What am I expecting from here? (you!)
- Hopefully having some fun and being honest with your impressions. 
- Giving me opinions on the feel of the character and its different abilities.
- What do you like best / What do you like less
- Suggestions? Comments? Wanna participate more closely in the game's making?
- Report any important bug you find with a clear description as to "how to reproduce it".
- And that's already MUCH ENOUGH.
And remember there's no sound yet. This is like half the ambience of the game that is not there yet! 
Road To Alpha Milestone: 
Changelog so far:
Screenshots version "444":
Cheats!! 
Edited by RangerX, 28 March 2016 - 01:31 PM.