Temple of Goldcrest is currently in Beta version 0.1!
Temple of Goldcrest part of a series of games I hope to make in the future.
In game you jump from platforms, climb ladders, push blocks, press buttons, and more!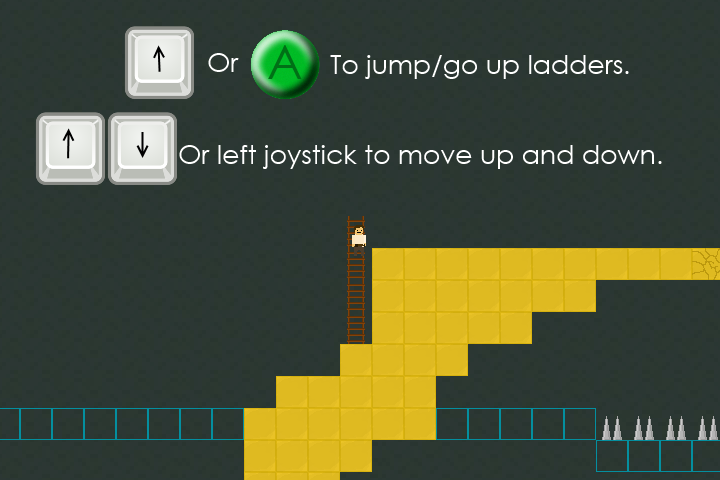 MOAR Screenshots:
I would love for you guys to test this out and/or give feature requests!
New Features in v0.1:
Six levels currently plus tutorial (And test level inaccessible from menu [Level Number=0])
Data file: Saves your data! Pretty sweet!
Launcher: Not only launches the game, but ALSO automatically updates it! (No bugs found unfixed in this version)
Better doors: Now door buttons can control as many doors as ordered, with simple loading system.
Other then that some unimportant background updates/fixes.
Made in GM8.1 requires Windows to run (Or an emulator I suppose)
Download @ Dropbox.com (.zip file)
Thank you!

Edited by trg601, 10 August 2014 - 09:44 PM.