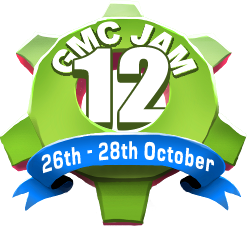 THEME: EVOLUTION
HANDICAP:  Trains or locomotives must appear in the game at some time,
and must affect the gameplay in some form
THE BIG, JUICY, GMCJAM ZIP (710MB)!!!!
http://nocturnegames.../GMC_Jam_12.zip
WE HAVE A WINNER!
1st place:
Greenblizzard
Fox Of The Night
2nd place:
Nal
LabWagon
3rd place
Darkwalker247
Project Adamii
All other places are listed below... Thanks to everyone that participated, and thanks too to all those that voted and gave feedback. It's all thanks to you guys that this Jam is so much fun!!!