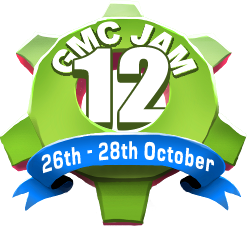 THEME: EVOLUTION
HANDICAP:  Trains or locomotives must appear in the game at some time,
and must affect the gameplay in some form
THE BIG, JUICY, GMCJAM ZIP (710MB)!!!!
http://nocturnegames.../GMC_Jam_12.zip
Countdown Clock
So. it's the Halloween time of year and that means pumpkins, bats, annoying kids at the door and.... Great GMCJam #12!!! Time to create a 72hour GameMaker masterpiece with which to scare away all the opposition and win the approval (or not!) of our peers. This time around the Jam will run from Saturday 26th of October through Monday 28th and will be 72 hours dedicated purely to game development. Are you ready?
 
For those of you that aren't initiated in the ways of the Jam, please read on...

WHAT IS IT?

The Jam is a community event that we organise to encourage people to experiment with GM and make something that will be interesting or entertaining within the limited timescale of 72 hours.
 

WHEN IS IT?
Competition officially Starts Saturday 26th October (but hype usually starts up on Friday before midnight when the theme is announced)
72 hours long from 00:00 GMT Saturday 26th ...to... 23:59 GMT Monday 28th
THEME
Each jam has a theme, and participants are very much encouraged to use it
This jam has a handicap too and you are also encouraged to use it
Using the theme is NOT obligatory, nor is using the handicap, but using either will be valued when voting and using BOTH gets extra Kudos!
To encourage use of theme, the highest-voted theme-based game gets to choose the theme for next Jam.
The theme will not be revealed until just before the start of the Jam to prevent any advantages.
VOTING
All games are eligible (themed and non-themed and with or without handicap), but voters should take "use of theme" into account. Remember: non-theme games can win, but they CANNOT pick the next Jam's theme (see above).
Voters choose 1st, 2nd and 3rd place as well as three special votes to "Best use of theme", "Best Presentation", and the "Best Devblog".
It is OBLIGATORY that when voting you leave feedback about WHY you voted for the game(s) you chose, even if it's only a few lines to say you loved the game idea or whatever. Failure to do so may result in your votes being removed.
It is NOT obligatory to play nor review all the games! Honestly, when dealing with so many games, it is a difficult and sometimes daunting task to play through all of them and then vote. So don't do it! Play as many as you feel comfortable with and then vote for which of those that you liked, leaving comments and feedback where possible. Don't worry, the SSE voting system that we use will compensate. If everyone does this then all games WILL get played, and have feedback, which is what this is all about, and I'd prefer to see 5 quality reviews accompanied by five votes to 60 votes and no reviews.
In order to encourage friendly community spirit, we ask that members not vote for their own game and please refrain from asking friends/family to do so if they are not part of this community. This has happened before and if you are found out your game may be removed from the Jam.
Any form of cheating will result in the instant removal of your game from the jam and being blacklisted for all further community events.
PARTICIPATING
All games must be original creations specifically for the Jam, but you may use whatever resources you wish to complete the game: EG. dll, scripts, sprites and sounds etc etc etc...
You may submit as many games as you wish, but only the highest rated game in the final vote will be eligible for winning any prizes.
Games must be posted in the Official Games Topic before the finish deadline for the Jam, and posting a topic in the Games (or WIP) forum here at the GMC is recommended if you want feedback and opinions as the Games Topic is ONLY FOR POSTING GAMES. Hosting is up to the individual user. You may also include and update a development log in your official games topic post.
The Official Games Topic must contain a link to your game and a short description.
HTML5 Games are permitted, BUT MUST HAVE DIRECT LINK TO DOWNLOADABLE .EXE VERSION posted in the Official Games Topic.
People are welcome to use any outside sites, and are also welcome to promote such sites, but the posting of topics and the voting will be done on the GMC.
Teams are encouraged and can be organised by you with whomever you wish or you can participate in a random team (see below for more details)
GMC PRIZES
The Community Prize will be as before... A special graphic/banner, bragging rights and (if your game is a themed game) the possibility of choosing the next jam theme.
Prizes will also be offered as members of the community contribute whatever the feel appropriate. EG: Coverage on their web site, custom graphics for the game, a video of the gameplay for YouTube...anything!

COMMUNITY PRIZE LIST

These are prizes kindly and very generously offered to us by GMC members. Donate your time/experience/whatever to this community endeavor! If you wish to add a community prize (game reviews, advertising etc...) please send a PM to NAL or Dangerous_Dave and they will add it to this post.

PLEASE DO NOT POST YOUR COMMUNITY PRIZE IN THIS TOPIC AS WE MAY NOT SEE IT!   


Try not to let all of the prizes dominate 1st, 2nd, and 3rd place (but please do not reward last place!).

You may choose who gets your prize including: competitors, reviewers, winners of specific categories, or even the best development log!

PRIZES
GameDevDan

: He is offering a FULL MASTER EDITION LICENSE to the over-all winner of the Jam (this license is his own from win big and not from YoYo Games).

Snail_Man

: He is offering the top three winners of this jam to appear in his next jam game.

[WARNING: "IN MY NEXT JAM GAME" USUALLY MEANS I COPY/PASTE THEIR AVATAR INTO THE GAME SOMEWHERE DUE TO LACK OF TIME]

@Alex@

: Offers promo codes for his games (list available here) to the top three placings of the Jam.

theweirdn8

: Offers the following prizes - Top 5 games will be featured on SuperLongName.com, and the best looking game (in his opinion) reviewed on SuperLongName.com

NAL

: All valid game entrants, and anyone that reviews all of the entries during the game period, will receive my Mega Font Pack 1 free of charge (including commercial usage rights). Sold at £59.99. Please contact me once you've met either or both criteria for a link to the download.

land of games

: Offers the pick of the following from Steam to the 1st, 2nd, 3rd, 11th: Crysis Maximum Edition, Dead Space, Medal of Honor, The Showdown Effect steam key. it's one game per person, so if 1st chooses Crysis, the rest cannot etc...

True Valhalla

: Top 3 overall winners receive a copy of his book Making Money With HTML5.

newkill

:  $20 worth of Steam game(s) as a gift to the 5th place (if there is more than one person placing 5th, he picks the next unique lower place).

Noel_Abercrombie

: 4th place wins Steam keys for Bastion and FTL. 8th place wins a Steam key for Bastion.

Yal

: Top 3 overall winners will be offered the chance to appear as the boss of a secret stage in Shattered Whirr (using a giant robot of some sort), and last place as a common enemy in the same stage.

dadio

: 1st Place: Gets 3 nifty Steam games! - BOTANICULA, DON'T STARVE & THIRTY FLIGHTS OF LOVING. 2nd Place: Gets (old logo "classic" style) YoYoGames YOYO & YoYoGames PEN. 3rd Place: Gets a random assortment of HALLOWEEN SWEETS. My personal favorite gets... a TOP SECRET PRIZE (that's actually good this time...)

Shadowrend

: Artwork (poster) for the 1st place game (or any other game of theirs), and the first, second and third place will get exclusive access to his Point and Click engine before it comes out, when it is in a working state.
grimdaze: I have a prize for the GMC Jam 12. It's The Fallout Collection from Steam. It includes Fallout, Fallout 2 and Fallout Tactics. I would like to give this to the first top winner that claims it. Meaning I will contact the participants starting at the first place and go down the list until someone claims it.

Dangerous_Dave

: 6th place, a copy of "A valley without wind" 1 and 2 (two games). 10th place, a copy of Poker Night at the Inventory 1. 35th place, a copy of Borderlands GOTY edition

Mercerenies

: I will record and upload a video of myself playing through the following games: 12th place overall, 14th place overall, Best use of theme, Best use of handicap, My personal favorite game
darkwalker247: I will make a mod for Touhou Project 10 - Mountain of Faith themed on the 9th place game, and I will put it up for download on the internet as an advertisement. 
IceMaster: To the top 10 and the person last on the list I'll be offering all my resources of a chosen type from this list: Images (ALL GRAPHICS I own except backgrounds and cursors), Cursors, Backgrounds (Includes tilesets), Music, Themes (15 themes, each containing a loading bar background, a loading bar, an icon, a loader (the image used with loading bars that says, 'loading') and a highscore background, for an example all five of one theme is used in my game A-I (Topic) Or they can choose my services to help them with a game. I do graphics, special effects, chiptune and music development (here's an example), a bit of programming, am really good at developing the story, and lastly level design
 

Looking For A Team
If you are looking for a team mate or wish to be part of a random team, PM NAL or GameDevDan to add your name below:

Support Banners (by Greenblizzard)

Please add a support banner to your forum signature.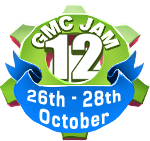 Edited by Nocturne, 30 October 2013 - 09:50 AM.