00000010
Made in GM: Studio for Ludum Dare #27
Genre : Action Platformer
Size : 7.35 MB
XBOX 360 USB Controller Compatible
A computer goes haywire when a stray byte gets set to 00000010. Now the world glitches out every two seconds! Run, jump, and wall slide your way to victory in this action platformer.
Please note that the download link is the POST COMPO VERSION. If you are part of the competition and intend to vote, please play the version on the Ludum page first. Thank you.
Made in 72 hours.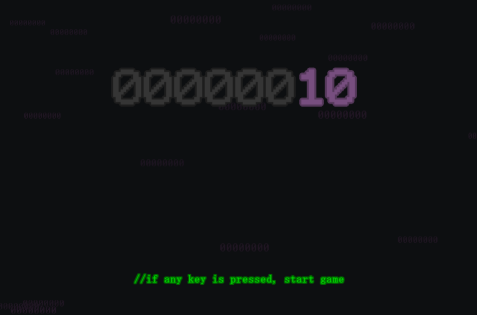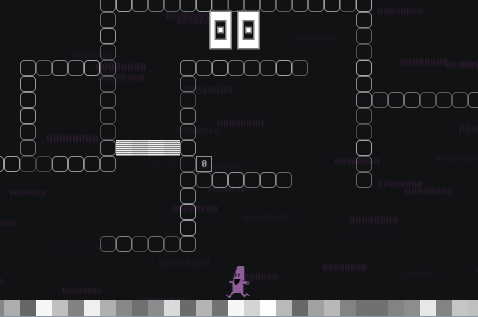 Edited by Vile Smile, 14 September 2013 - 06:35 PM.