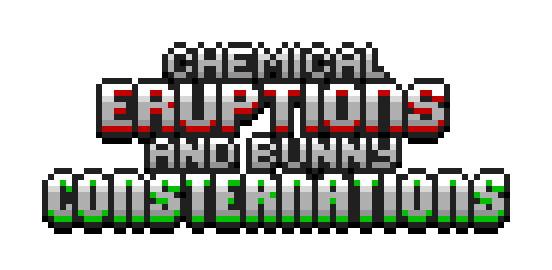 AN EXPLODINATING ADRENALINE-PUMPING RABBIT-FILLED ADVENTURE

At Bunny Co. Science Labs, something is bound to go wrong.
When a cataclysmic chemical eruption occurs down in Sector E, one bunny is determined to make his way out...
Even if it kills him a lot.

Screenshots!

Take control of our righteous rabbit renegade and try to hop to the safety of the exit!
How many times will you die?
How long will you take?
Entered in the 9th GMC Jam! Woot!
Download links:
GameJolt
YoyoGames
Edited by nikgames, 28 January 2013 - 11:48 PM.