I have been developing a top down shooter game which is based on a zombie apocalypse.
So far I have done:
1 - Main Player and Zombie
2 - Health, XP, Levels and money
3 - Inventory
4 - Gun equip and put back in holster
5 - Character (shopkeeper) and shop to buy items
6 - Random Zombie spawn
7 - Night and day mode
The only problem with the game is the sprites.
I need some good sprites so that the games looks better.
Sprites Needed
1 - Player (shooting, walking)
2 - Zombie (different types male, female)
3 - Environment (grass, trees, walls, floors)
4 - houses, tables, chairs etc
5 - characters that can talk too
If anyone has any sprites or could make any sprites that would be much appreciated.
Here are some screenshots of my game so far.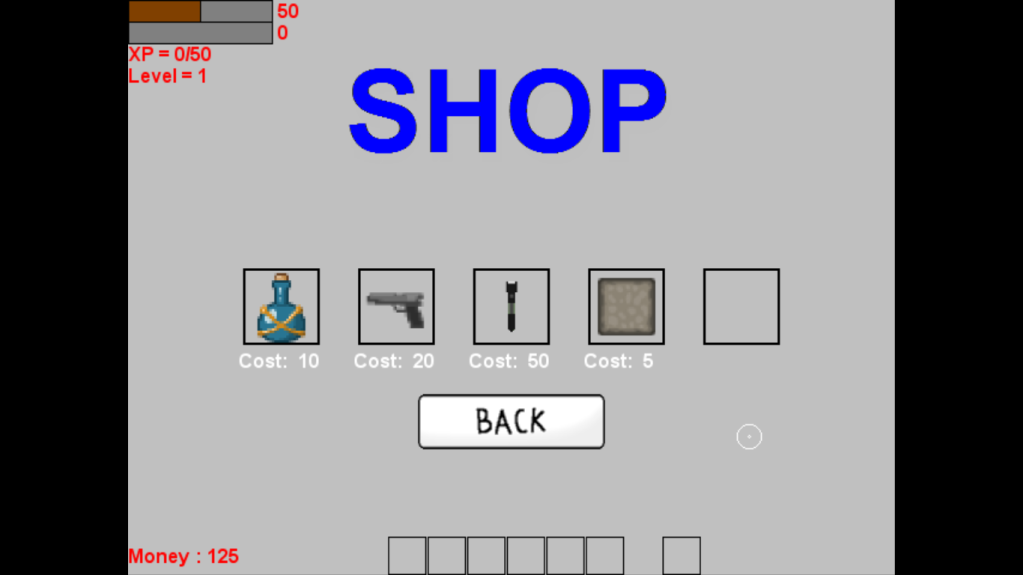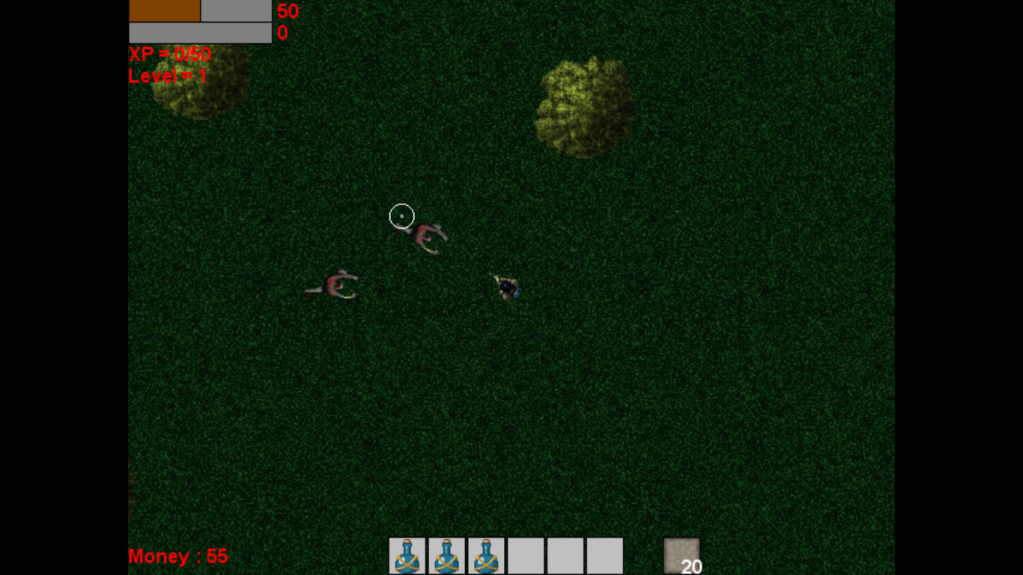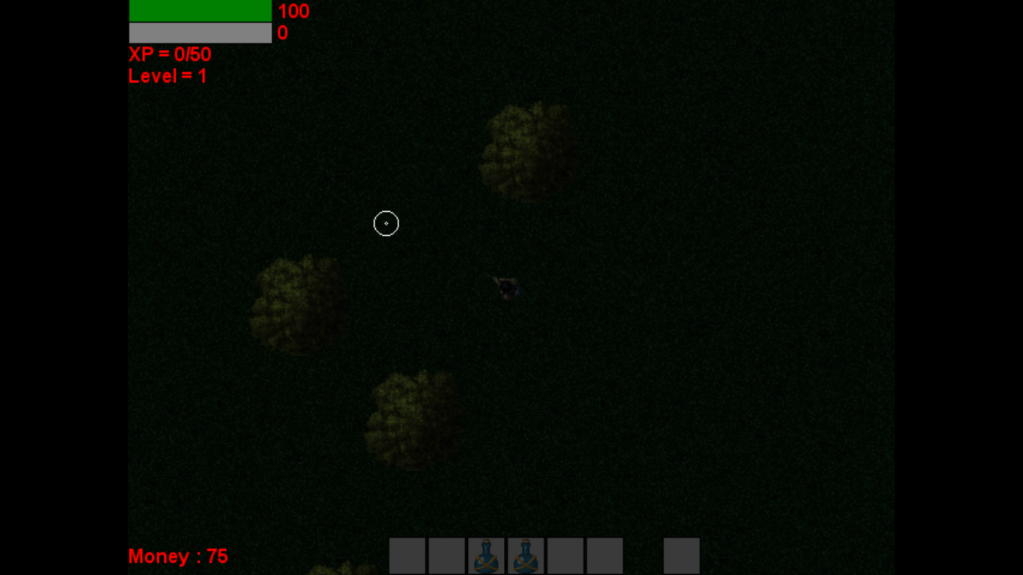 Thank You.
Edited by NMBrookes, 09 September 2012 - 09:49 PM.