Hello my friends!
I Would like to show You my newest game called "Top Hat". It's 2D classic platformer, just like old NES games. It will be hard, fun,with lots of collectibles and enemies to avoid, or kill. Currently, there are 3 levels + boss to beat, but there will be more in the future, in other scenerys.
One day, to our hero house came strange guy. He said, that he can buy from us speciall golden top hat, which is really, really rare. Unfortunately, stranger poisoning us, and we wake up in dungeons, with a... GUN! We want payback, and of course our golden TOP HAT!
Known issues:
-some problems with animation
-if you will fall outside the room, you will not loose life
-you need to run to the left for example, and then click UP to jump, otherwise you will glitch with jump
-little bug with boss animation while "speaking"
Category:
2D Platformer
File Size:
13052KB
GM Version:
GM8
Vista Compatible:
I think yes, i never played it on vista, but it should work, of course.
Changes Screen Resolution:
No, but maybe in other versions.
Download Link:
TOP HAT ALPHA
Game is hosted on gmclan.org - the biggest Polish site about game maker!
Game is created by N94 Games, which include only me. I also used some of great,free and simple gravity example, and talkbox by gnysek.
Screens: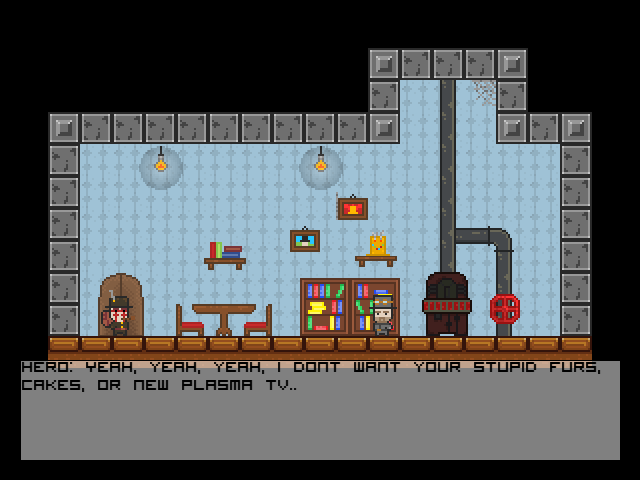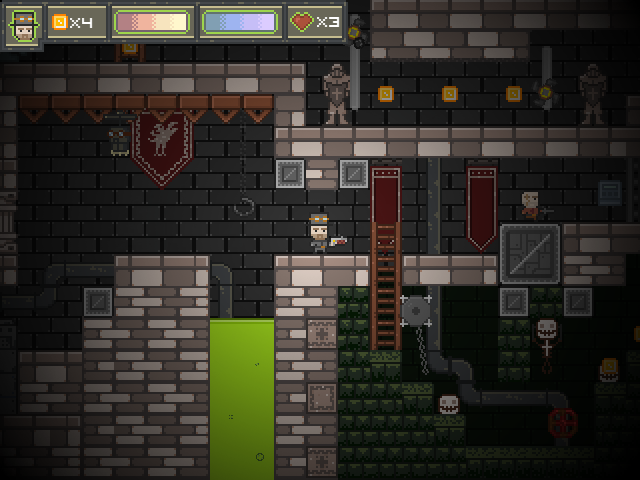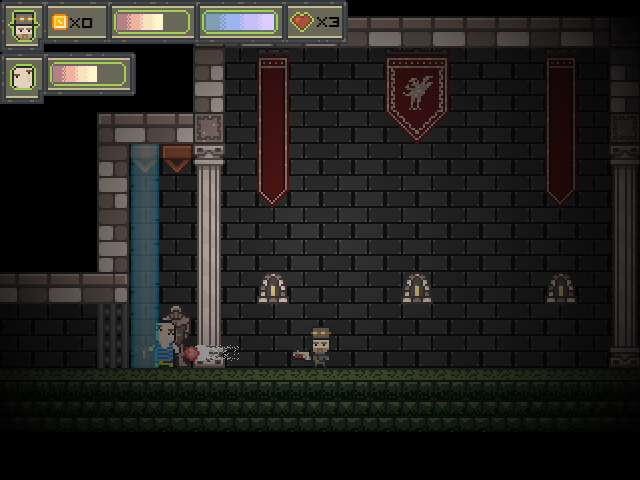 Movie:
http://www.youtube.com/watch?v=lKwAl-D2Fag&feature=plcp
You can also watch more about game here:
Top Hat on Indie DB.
I hope You will like it.
Edited by Nikas, 21 August 2012 - 11:33 PM.