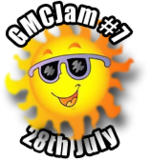 WE HAVE A WINNER!!!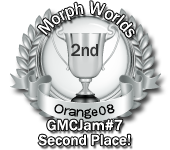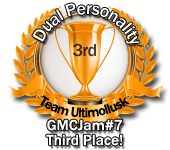 Well done GameDevDan!!
And congrats (and thank you) to everyone that entered and voted!
Full List Of Places
ZIP FILE : http://gmc.yoyogames...dpost&p=4039004

Welcome to the official GMC Jam #7 "
Summer Jam
" Games Topic!
Well, after a fantastic and exciting weekend, the Jam has finished and the games should all have been posted in this topic... So lets start the voting!!!! How? Well, it's simple really... just copy and paste the following :
My votes go to


name of the game - author
name of the game - author
name of the game - author

Best Use Of Theme - author
Best Use Of Handicap - author
Best Presentation - author
Best Devblog - author

into your post and add the names of the games you wish to win, together with the author (name of the person that posted the game). You may vote for as many (or as few) games as you wish in order of preference, with 1 being the winner and all subsequent games being runners up, but please vote for at least three! Apart from the voting you are encouraged to post a mini-review of the winning game (and any others) explaining what you liked/disliked and why you think it deserves to win... Remember, this is a Community Jam and so feedback from the community is all important! We want to know what you think! Apart from that there are a few more rules to stick to...
Voting will last 15 days from 12:00 Tuesday 31st July to Wednesday 15th August 23:59GMT.
Please post your votes FIRST, before any other text.
Only ONE post per person. Any further coversation can be held in the Jam topic or in the topic of the game itself (if it has one), and any posts breaking this rule will be removed.
Your top three games MUST BE ACCOMPANIED BY A SHORT REVIEW and posts with no reviews of at least the top three games will be considered <void> at the time of counting.
If you are reviewing the games over the course of the 15 day voting period, use the <EDIT> button to add to your post, rather than post twice.Constructive criticism is fine, but comments like "This game sucks" will not be tolerated... so think before commenting!
Please vote for at least YOUR TOP THREE GAMES, although you can vote for as many as you like (and every vote DOES count!)Please also vote for "Best Use of Theme", "Best Use Of Handicap" , "Best Presentation" and "Best DevBlog"
NO talk of cheating in the Jam topics please. If anyone has any doubts about a post or a vote, then please REPORT the post or PM me with your thoughts and action will be taken.
So that's it I think... Take your time to play as many games as possible, and we shall see you all here again in fifteen days time to see who has the honour of being the Jam winner this time around!
Good luck to everybody and thank you all so much for participating!!!!
Nocturne