This is a game I'm working on.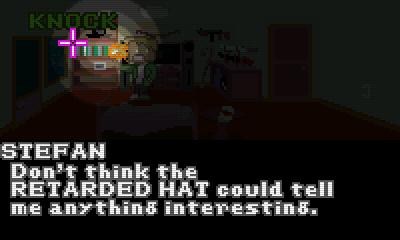 It's not very long right now.
Download Link from YYG
(~5MB)
Use the Left Mouse Button to select things and walk around, and the Right Mouse Button to execute actions and use things on other things.
You can select actions with G, H, B or scrolling the mouse wheel.