6Flip
6Flip is a puzzle game where you flip hexagons and try to match a pattern.
When you click a hexagon, every hexagon around it flips and changes color.
This game can be difficult,
walk throughs are included
though. Just click the help button.
This is my first puzzle game.
Easy mode: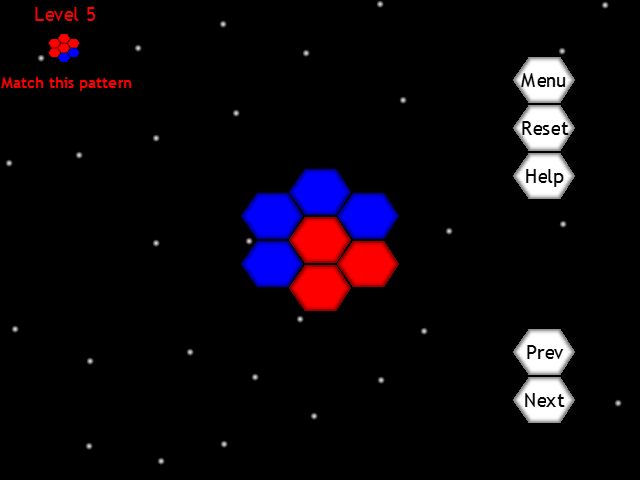 Hard Mode:
I'd love to here your suggestions, and constructive criticism!
Please inform me if you find a glitch.
If you liked the game, rates/reviews are very appreciated.