Hi everybody
In the game I'm currently developing there are lots of rectangular regions which are used to check whether the player has reached a quicksave area or a pipe entrance and so on. There'll be about 50-100 of these regions in each level (room).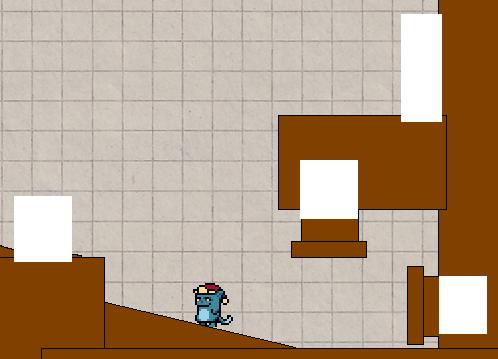 Right now I create all those regions as instances of an object at the beginning of the level (loading the coordinates from an INI file).
Then, every step the player object checks (via
instance_position
) if it is above one of the instances and reacts accordingly.
I'm now thinking of the alternative to read the data from the INI file into a huge data structure (not exactly sure how, yet). The player object would then parse through the complete data structure every step to find out if it is inside one of the coordinate regions (via
collision_rectangle
).
Do you think it's worth the hassle (memory- and speed-wise) to re-write the code from using instances to data structures for the collision check?
Thanks a lot in advance,
Stefan