INTRODUCTION
Sparks is tool I made which allows you to create particle effects and then save them as a series of sprites, which can then be loaded into GameMaker or whatever other animation tool you use. You can also save the particles as a text file, which contains pre-formatted GML in case you wish to use this tool as a particle designer too (although it is not as flexible as some).
FEATURES
You can design up to three different particles.
Test them over your own choice of background color or graphics
Particles can be saved and loaded again later
Choose the number of animation frames (approximate)
Fully transparent sprites are easy to import and use
Saved files include GML for the particles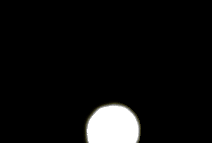 SUMMARY
This tool started out as something I made only for myself, due to the fact that particles can be quite slow in HTML5 and are not able to reproduce the same blending and colors as they do in windows. So, I designed this tool to make sprites from the particles as they are much faster in browsers and on devices... As I worked on it, I realised that if I find it useful, then so will all of you and so I polished it up and present it here for anyone to use! Please post with any feedback and bugs, but don't ask for more features as they will not be getting added... this is a finished tool and I will only fix bugs from now on.
KNOWN BUGS!!!
trying to create a sprite when you have no particles defined will crash the program.