Katie's Flight to the Netherlands!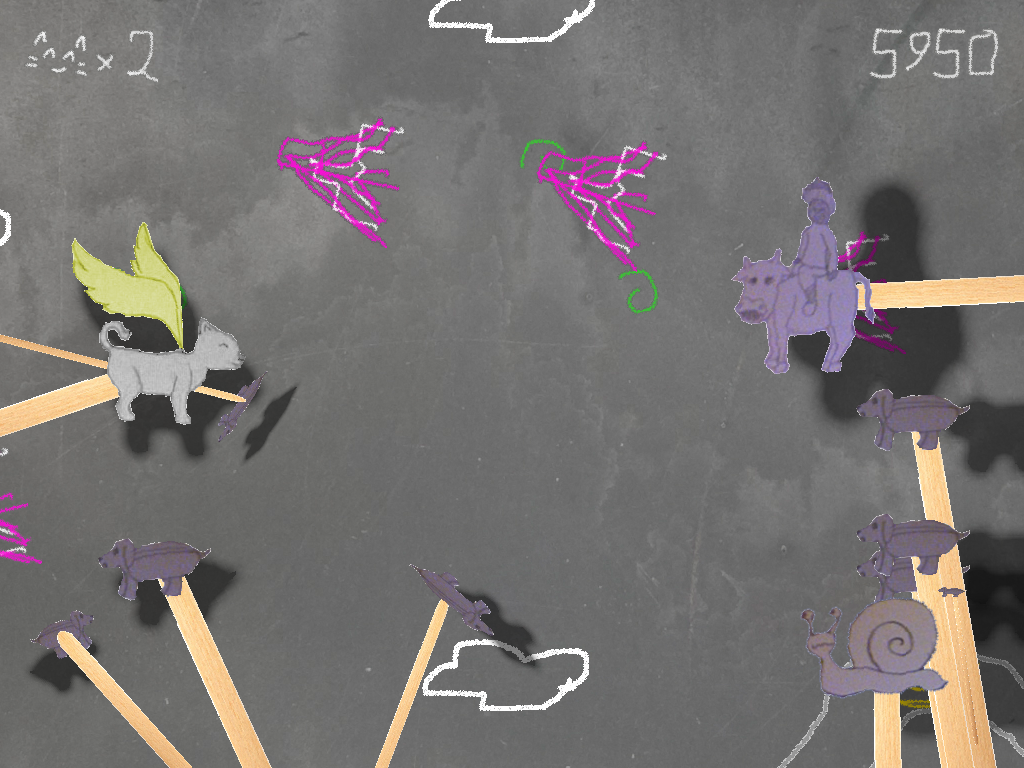 This is just the game I submitted for the Jam last year. However, after raocow featured it in his Let's Play, I figured I should put the game somewhere people can find it.
http://www.youtube.com/watch?v=NpTiSvMppFI
The game isn't really my proudest achievement, but it's special to me because it's a collaboration between myself and
Nea
. She drew all the pretty paper figures and I crudely slapped them together in a half-arsed ripoff of
Psycho Powers
.
For those who haven't played the game before, you hold Z or J to shoot while moving around with arrow keys or WASD. Dodge bullets, shoot baddies and pick up powerup cubes!
For those who have already played the game during the jam, these are the changes I just made to the game:
-The intro now says "Press Zed or Jay to start!"
-The hitbox blinks visibly on you when you spawn so you have a grasp of where it is.
-Bullets update four times quicker, making them much easier to keep track of.
-You're rewarded with a picture in the game's folder upon beating the game.
Download link at Yoyogames (8.5MB)
Enjoy!
Edited by zeddidragon, 02 April 2012 - 01:45 PM.