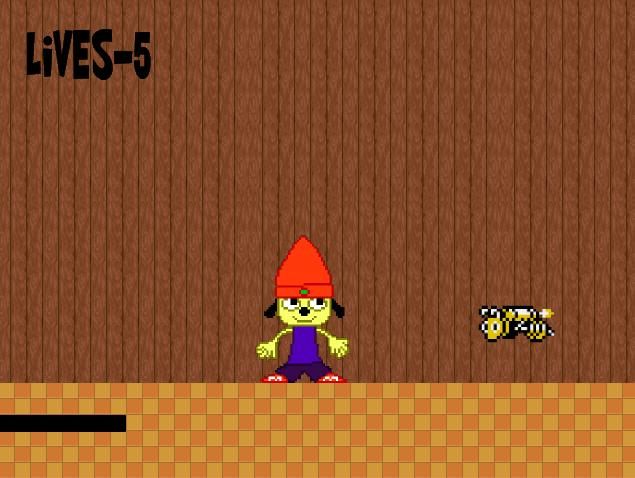 A Parappa the Rapper fangame I made to test out game maker html5.
Parappa takes his moves that chop chop master onion taught him and takes a break from music and finally puts his fighting skills to the test.
Features 4 Intense Levels with only 5 Lives.
A-Punch
S-Kick
D-Duck
F-Jump
G-Block
Play Now
Gameplay Footage
Alternative Link
Edited by adhgarra, 18 January 2013 - 09:02 AM.