Hey, yo, so it's time to play some
CAPTAIN GEORGE!
A super cool, never been seen before, high-paced origiiii...... awwww, what's the use.
It's 1945. In a smaller screen. (I did do my own twist on the 'infinite game' thing, though!)
Screenshots: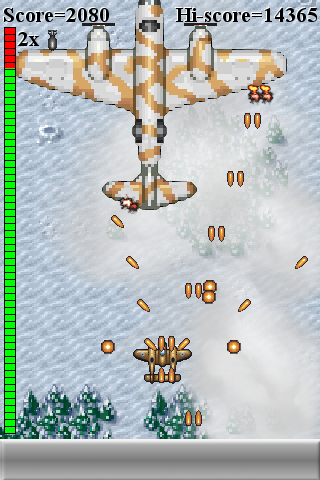 Would like testers, please! Especially on mobile. First report from an iPod was it wouldn't load, so need some more feedback from that direction! Please note, that I'm trying to use the whole screen, so you will probably have to 'add to homepage' to see everything on-screen!
Key things I'm looking at are how well the controls work, lag (if any) and the name/type of your device.
I've labeled this a WIP although I think I'm mostly done. (I've near hit my deadline of the 14'th)
Cheers!
~Capt. DD
(link to game the big text up the top.. the captain george one.. you know.. click it.)
And let me know how it runs!
Edited by Desert Dog, 15 March 2012 - 11:01 PM.