The game has been awarded the 1st place in the cRemake competition, the aim of the competition was to choose somekind of an old game and remake it using Game maker, kind of a retro-gaming.
Controls:
Left Arrow to move left, Right Arrow to move right, and space to jump through the holes.
The point of the game is to take your little lamb to the top of the screen, jump through the holes, but avoid them when standing on the same platform as the hole, because the lamb will fall down on level below. If it will hit the bottom she will unfortunately lose one live! Apart from holes the other threat that the sheep has to watch out for are the enemies.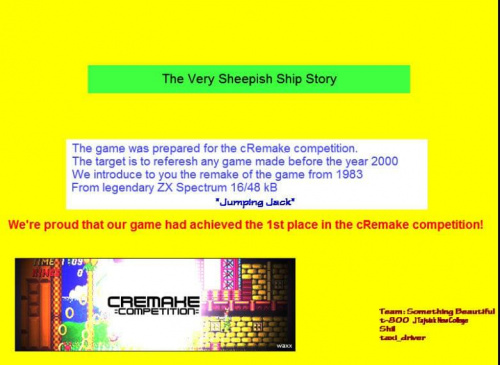 Sheepish Sheep Story Download
Edited by T800, 06 February 2013 - 06:24 PM.