The first post will be always updated with the latest info:


New Formula Racer: Seasons version 4.9
http://sandbox.yoyog...the-seasons-4-9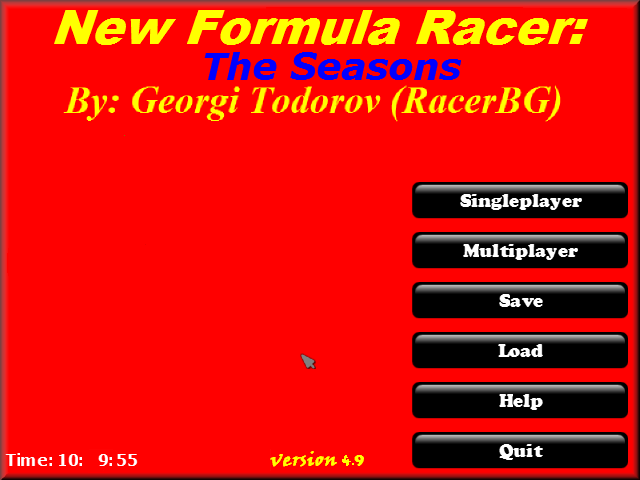 Genre: Racing game
Game Modes: Singleplayer/Multiplayer/Test Drive/Test Day/Championship
Game Type: Arcade
Game Size: 22MB (exe only)
System Requirments: Windows all (98 SE and above)

Story:
"The New Fornula Racer Series" is a futuristic F1 one type championship, focused on the high speed racing on ordinary tracks. Began in 1959 as a test season, 43 years later is a highly professional sport with very big level to detail. Not every future driver could be a driver there. You need to have exclusive license to race and of course - talent.

Objective of the game:
You are ordinary racer, which want just to drive for the West Red team, win in the races and the championships. You have a choice from 3 cars, everyone is unic from the others and 3 championships to choose from. You can use the Test Drive mode for practise and Multiplayer Mode for playing with a friend. Now you have a budget, sponsors, Test Day Mode and Championship Mode. And of course don't forget about the car upgrades because without them you are NOTHING!

Instructions:
Use WASD keys to control your car, brake with space, apply the limiter with the L key. For player 2 use the arrow keys to control the car, brake with Num 0, apply the limiter with Num 5. Pause the game with P key, restart with R key.

My objective:
I want to future develop this game as long as possible and make it unic and fun to play. It will remain FREE! You are allowed to give me suggestions and criticism as long as you want. Our objective as a community is to make this game better.Pictures:
USA Night Race: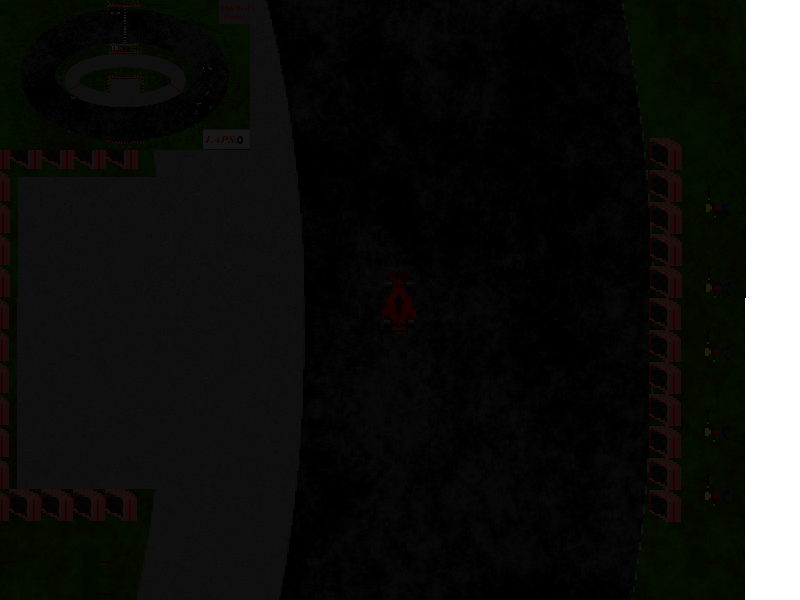 Japan Circuit 2012 (raining, test day)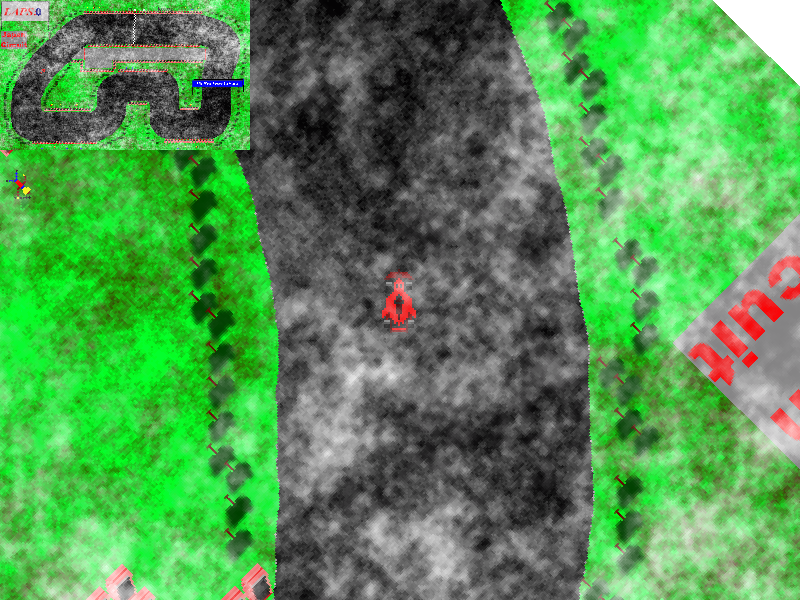 In the Garage: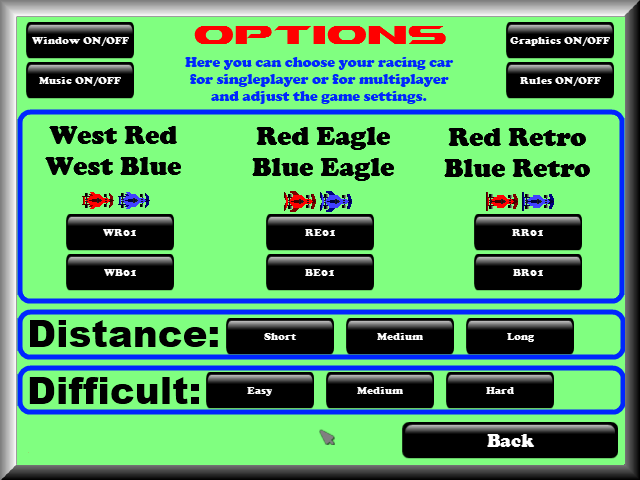 Great Britain 2011 (raining, test day):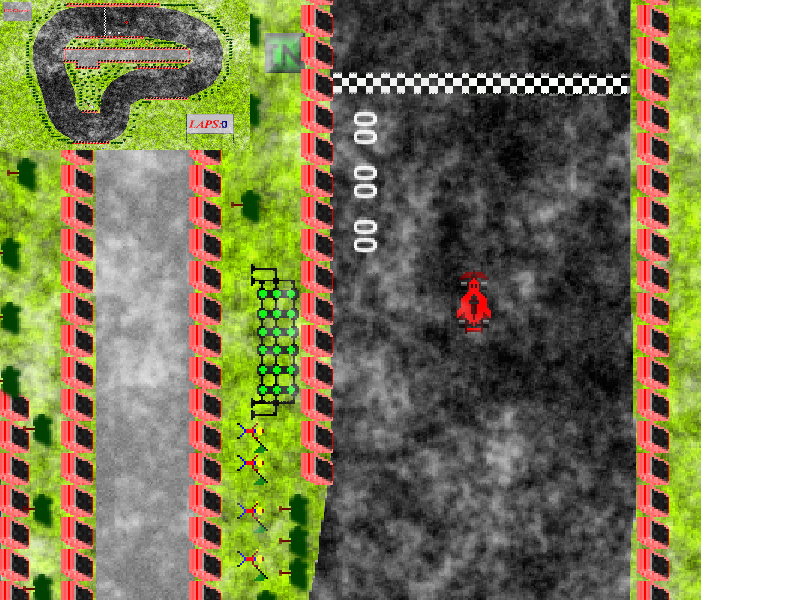 Friendly Asked Questions (FAQ):Q: What is "NFR"?
A: "NFR" is a racing game from a fictional series. It's target is to be fun!

Q: Shareware or Freeware?
A: Of course Freeware! Who loves shareware software?

Q: What are the minimum specs of the game?
A: Undefined but probably it will run on every PC with modern DirectX installed.

Q: Can I run it on my device/OS?
A: For the moment only Windows (98 SE and above) is supported. Later it will be avaiable for more OS's.

Q: What is the game size?
A: Around 20 MB. Only one .exe file and after the first run one license.txt file. Saves will take around 50KB.

Q: Can I change the controls?
A: For the moment no but later you will be able to do so.

Q: What are the controls?
A: For the red car: WASD, Space, L. For the Blue car: arrows, 0, 5.

Q: I have version different from the last one. Can I use my save on it?
A: It's impossible. If there is only a little fix it will be possible but after every MAJOR upgrade your save will be corrupted.

Q: Im always slower than my opponents what can I do?
A: Change your car or upgrade your car, or drive faster. If you can't overtake them in last case just change their power to easy.

Q: My car is damaged now what to do?
A: Go to the pits. Everytime you do so your car will be repaired and refuel.

Q: I can't made it to the pits it's very hard, what I should do?
A: Use the limiter option from the L key.

Q: What are the rules?
A: Normally they're turned off. If they are on you can recieve penality for everspeeding in the pits or jump start.

Q: I want to practise my skills for free where I can do it?
A: In the test days.

Q: I don't like this and this what can you do for me to improve it?
A: Write me PM here or in the YoYo Games forum. The Support button will transfer you there.
Edited by RacerBG, 02 December 2012 - 08:23 AM.