Stick Life: Getaways is the first expansion pack for Stick Life which you can play
here
.
Here is the logo for the EP: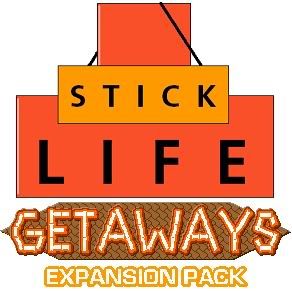 Now, let's get down to business, shall we?
Before I tell you what I need from you, let me explain what I am doing myself:
I am working on putting the game together (e.g. Menu, button placement, sound setup, etc.). So I am basically the glue working to hold the game together!
Now, here is what I need from a loyal team.
Tiki style OST (maximum of 3 scores)
Vacation spot designer (Design the rooms for the vacation spots, there are 3 vacation spots)
A creative person to suggest creative new features in the game!
If you have any questions, PM me!
Thanks,
Interactive Arts