Watch Out!
Download:
Watch Out!
This is my second game and is more of an attempt at a fast pace arcade game rather than the long platformer of my first game,
Bloop's Adventure
.
In Watch Out!, the player attempts to avoid falling obstacles and hazards from above. Along with avoiding the falling objects there are five power ups that randomly appear. If collected, each provides the player with a temporary ability, ranging from increased speed to shooting slime at above targets. The pace of the game is fast; as time progresses more and more objects begin to fall, increasing the difficulty and requiring the use of power ups to avoid losing.
I'd really appreciate some feedback, any feedback on the game. Tell me what you like, dislike, and just what stood out to you. All comments are welcome.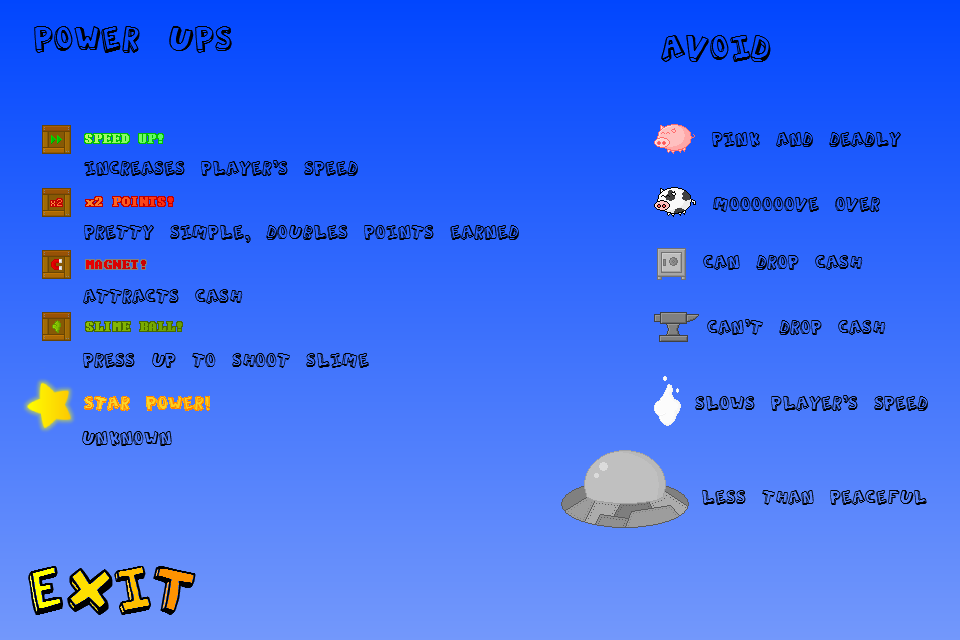 Edited by burliminator, 20 January 2012 - 10:19 PM.