So, n00b, you wanna be a 1337 h4x0r?
Now Play On KONGREGATE!
Prove to the world how good you are by hacking the 100 most powerful mainframes around the globe...

Only then can you be considered for the title of 1337 H4x0r!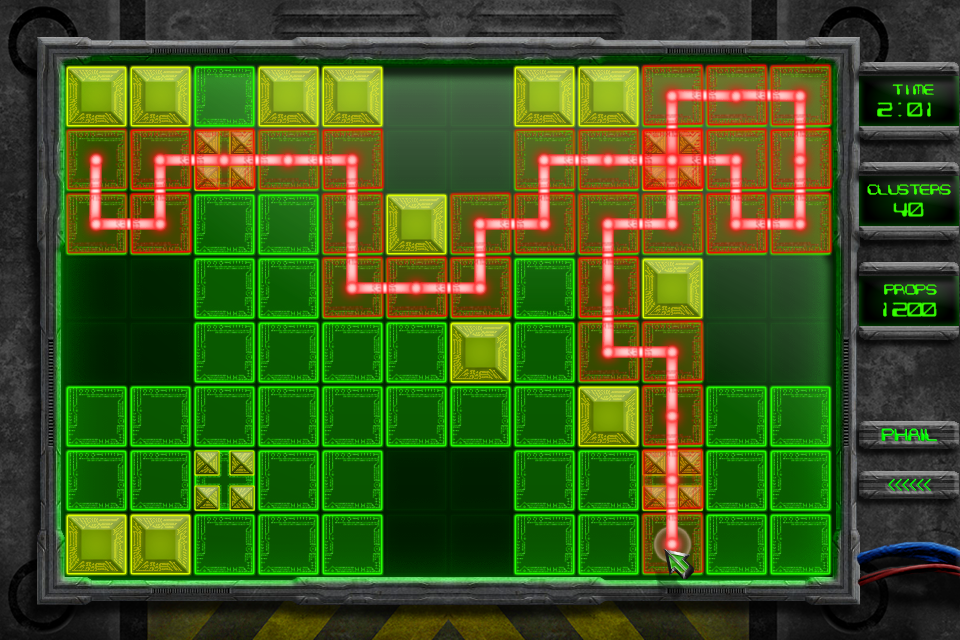 H4x0r is an intriguing puzzle game where you must conquer an increasingly difficult set of computer mainframes. The gameplay is simple to grasp, but difficult to master!

To become one of the eliteyou must prove yourselfby hacking as many mainframesas possible around the world. To do this you must enter a mainframe and hack all the memory clusters before the host firewall can block you out of the system. Each system has a time limit which is the time it takes the firewall to close the link.
You can only hack one cluster at a time as you move through the mainframe memory space, and each one must be adjacent to the previous one, unless it is a damaged cluster or a special case. If you run out of time, you can resign and ask an elite to show you how to do it, or you can continue in a local, simulated mainframe until you have completed the task for less props$ (which is still better than none!).
Once you have played all 100 (!) levels, you may submit your prop$ to the web and see just how good you really are, comparing your score against the rest of the players around the world.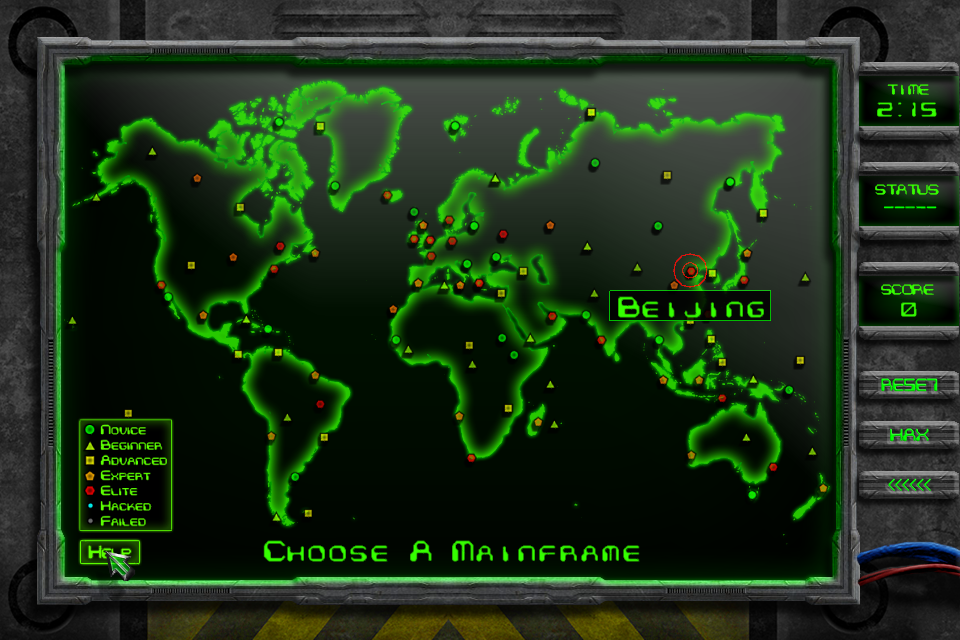 The Game Features :
100 Levels
5 Difficulty Levels
Top 100 Online High Scores
Hi Resolution Graphics
Music By Incompetech
Special Thanks go to Dangerous Dave and HTML5 Haven for the Hiscore system and to Handy Games for the original idea that this game is based off.