Plot
Nigel's Adventure is a platform and shooting game.
like in every platform game the point is to make it to the end of the level and gain points by destroying various enemies, some are stronger and deadlier then others.
you control a worm named Nigel who's mission is to capture a bad worm called Roger who is an expert on robotics and seems to be up to no good.
however,unknown to Nigel there's a mysterious second figure who might explain what really going on.
is Nigel really setting things straight or is he wasting his time hunting down the wrong worm?

Screenshots:

the first level: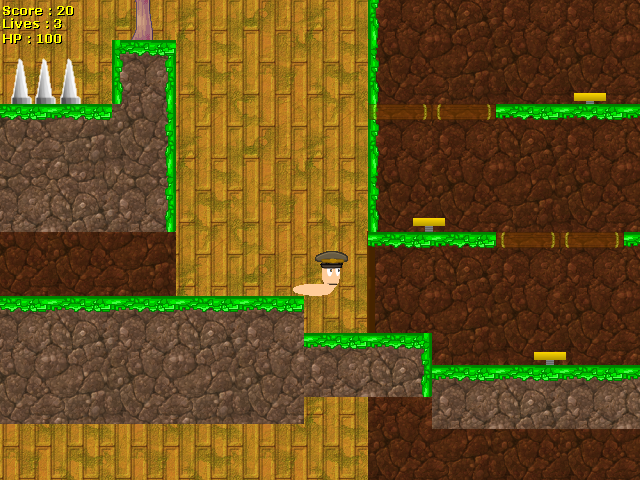 level 4:view
Level 6 (view),.
In case screenshots don't do it justice. Here is a video.
http://www.youtube.com/watch?v=O9LgekhLOpE
Screen Resolution: 640 x 480
Changes Screen Resolution: no
Mulitplayer: No

The Controls:

Credits:
the Demo includes level 1 to 3 and a boss after the second level.
Download links:
Download Demo From sandbox
Download demo (from cryset)
Please comment after play..
Note: this game is closed to new features or any major changes with the exception of bug fixes .
all suggestions will be considered for the sequel which I started working on a while ago.
Note 2: windows 7 or Vista users should run this game as Admin to avoid potential problems.
EDIT: updated the video, changed a screenshot
edit:24/4/12 replaced with the demo again.
i can send the full version via PM upon request.
Edited by ChaosWormz, 21 June 2013 - 07:36 PM.