Paco and Gabolito present Conspiration 2012 the videogame!

For the game is here
http://sandbox.yoyog...nspiration-2012
Play Alex Jones master conspirationist in is quest to save the United States from tentacles of the illuminatis! In this action packed adventure Alex is helped by Jim Tucker, Navy seal team 6 and ex-Governer Jesse Ventura as well has Charlie Sheen and the mega-super-star David Icke.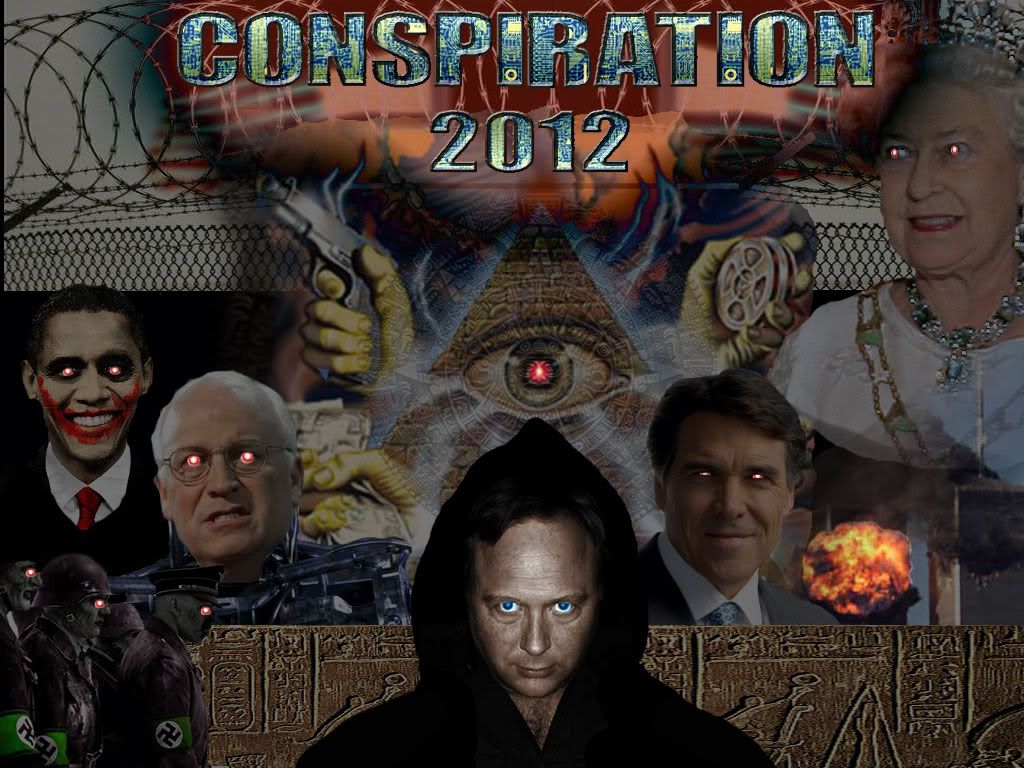 The Unites States of America home of the brave, land of the free, replaced by a ruthless dictature
the call it the New World Order.
You have been warned!
The down of a new dark age as begun only one man can stop them; his name is
Alex Jones
And he needs your help.
Use your megaphone and raise a big army!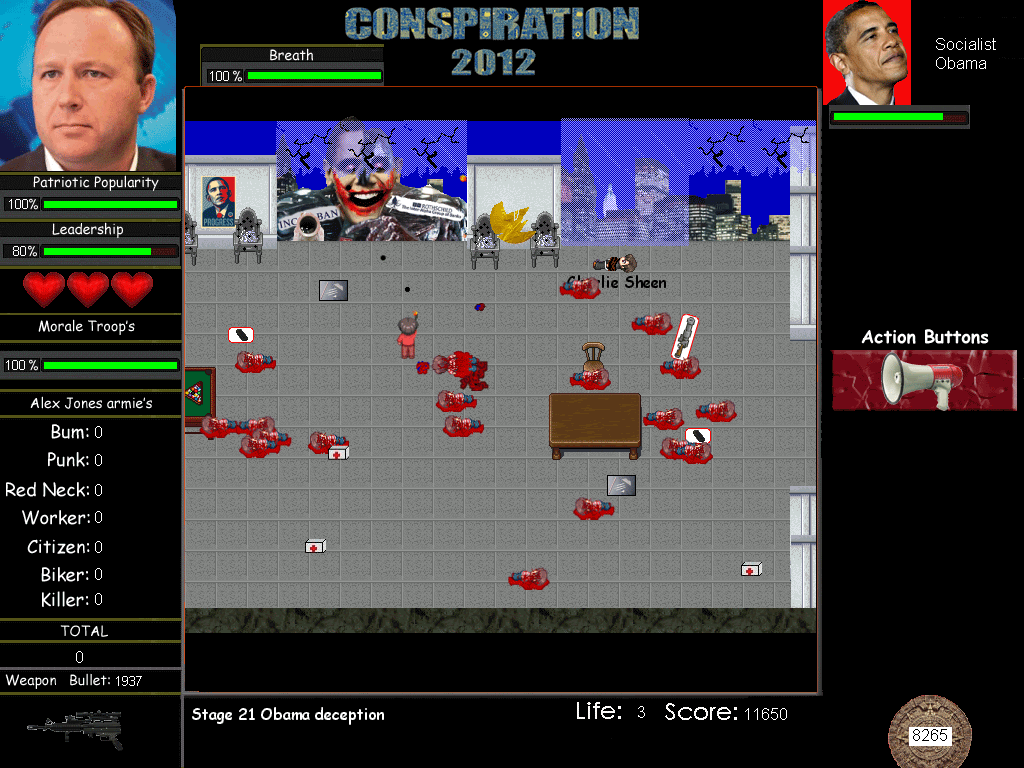 Fight unstopable big boss!
Find the truth about USA gouverment!
Enjoy