Per the rules listed in the thread above, here is a link to the most current version of my project:
http://www.mediafire...b4v9r67c9lyiydi
And here is the exe upgrade for it:
Category: Platformer
File Size: 37 Megs (includes external OGG files, sprites, movies, etc.)
GM Version: GM 8.1
Vista Compatible: untested
Changes Screen Resolution: no
For more details check the blog below; it has tons of information, pics, some videos, etc.
I ALSO GIVE THANKS TO SEVERAL GM MEMBERS ON IT, WHO HELPED ME AND CREDIT FOR THOSE WHOSE DLL's I HAVE USED!
A source release will be up in about a month (I am all for open source!)
To give a quick summary, this engine is a recreation and upgrade of Castlevania: Symphony of the night for the psx. It has new things, and accurately reproduces and improves on the things originally in the game (I use memhack to check values in the original game while running, as well as an ASM debugger to analyze things).
This demo goes up to the end of the prologue narration screen in the original game. My original posts from 3 other forums:
The Castlevania: SOTN Hacked engine version A15 R1 is up for download on the blog here:
http://sotnhacked.wo...-engine-is-out/
On this same blog you will also find links to the artistic suggestions/critiques post, as well as the bug report post. Please utilize both of these for their respective topics, rather than posting this type of info all over the forums.
Please make sure to read the rules first on the blog posts (ESPECIALLY for bug reporting) before posting to them. If you have questions on running the engine or controls please read the main post (linked to above) before sending me a message.
I hope everyone enjoy this demo; let's see who manages to get the highest possible rank on it first! 8)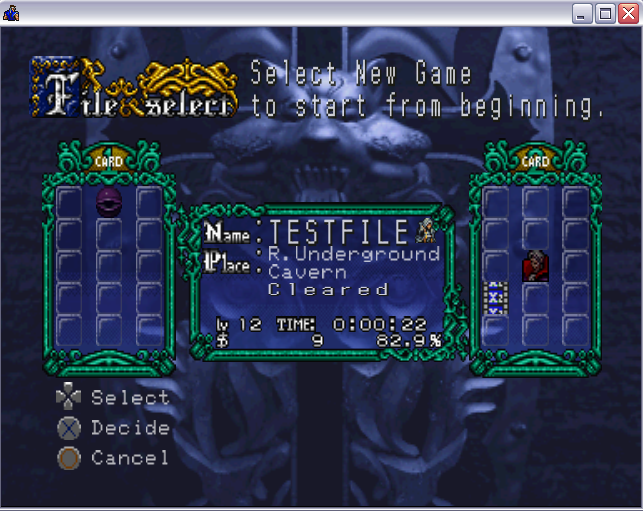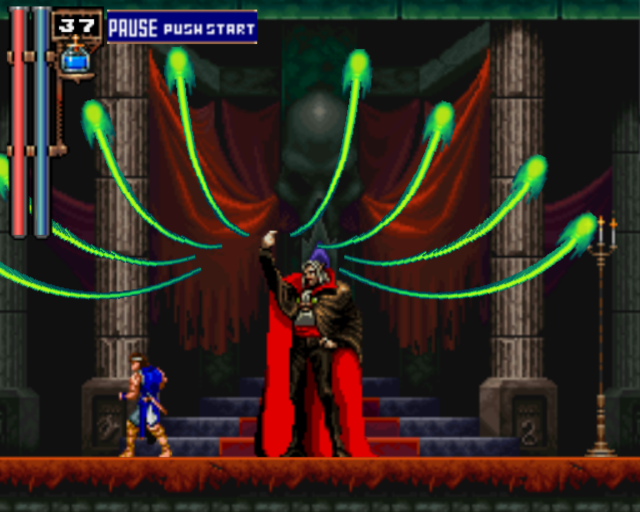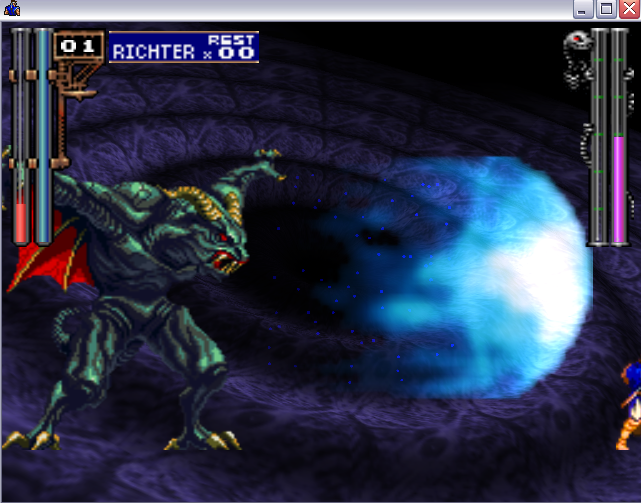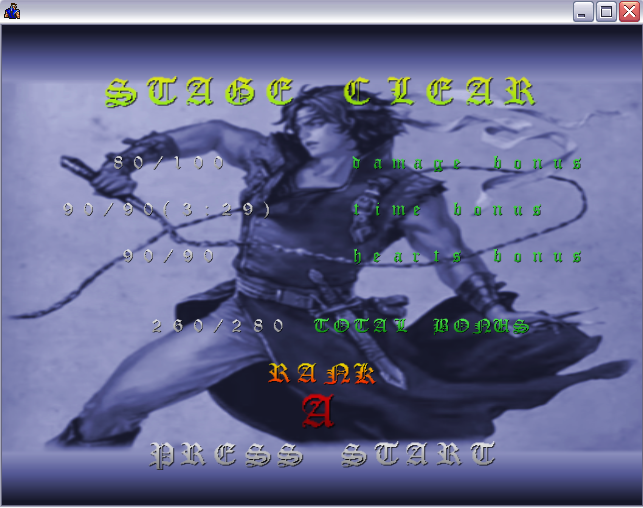 Edited by esco, 15 January 2012 - 07:17 AM.