App Composer


App Composer
is a little Mac application designed to help you automate and facilitate Mac App Store publishing of your GM4Mac apps (or any app for this matter). I initially developed this for internal use by Vetra Games and a few people from the GMC, but I've decided that releasing this publicly would help the community.
App Composer serves 2 purposes: it's an easy GUI method for packaging fully signed and App-Store ready GM4Mac apps, and it's also a very fast way of packaging apps, saving developers time that would otherwise be lost typing a string of commands in the OS X Terminal. It comes with its own built-in update system to support any future feature-updates I may feel like adding.
App Composer has a very simple interface, take a look for yourself: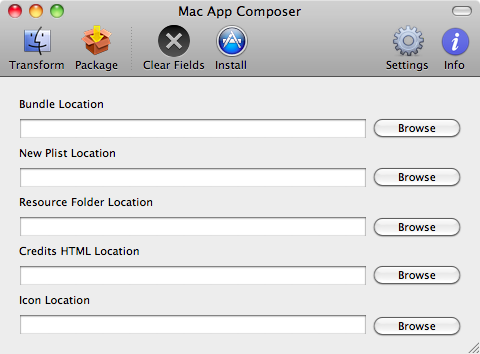 Giving Credit:

No credit is required whatsoever for apps packaged with App Composer. However, mentioning me (Uriel Griffin), or Vetra Games along with a link to my site (www.vetragames.com) would be a
great way to thank me for my work. Licensing:

You're free to use App Composer in any way you like, provided you don't modify/reverse engineer/decompile/hack/mess around with App Composer and its files. You are free to redistrubute App Composer as long as you do it for free, but we'd appreciate it if you don't, as in that way we can track downloads better. Simply point new users to our website.
Download:

You can get App Composer
here.
Credits
:
Programming: Uriel Griffin
Awesome Icon: Martin Crownover (FredFredrickson)
Feedback, suggestions, and discussion is greatly appreciated.
Changelog: