Hello everyone! I made this procedural galaxy generator a while back and thought that there might be some more creative people here who could run with it!
Anyway, lemme tell you a little about it! It is truly of realistic size. Each pixel you see is 1 meter. The radius of the Earth is 6,378,100m meaning that it would be 6,378,100 pixels in radius. Cool right? I managed to overcome that stupid z-precision problem by setting the camera's x,y,z position to a constant (0,0,0). If you program with openGL, this is how the camera works where the camera stays at (0,0,0) and the objects around it move to give the illusion that you're moving. The concept sounds weird, but it works!
Also, the galaxy does have over a million stars. You just can't see them all because it is organized into data trees! Go near a star cluster and it turns on it's branches. Go to one of the branches turns on more and more until you hit the solar system level.
Anyway have fun mucking around in my coding nightmare!
GMK Download Link
Exe Download Link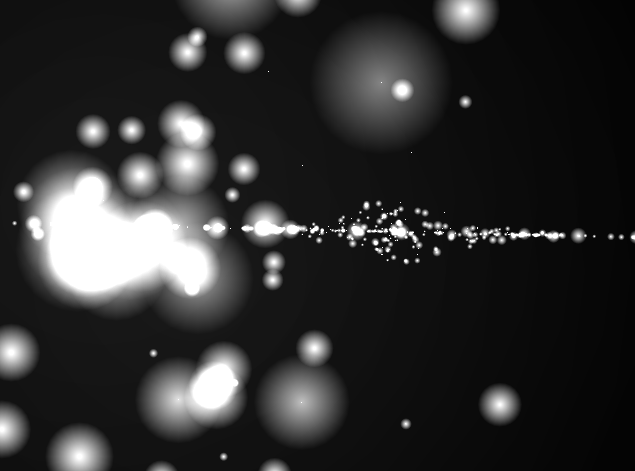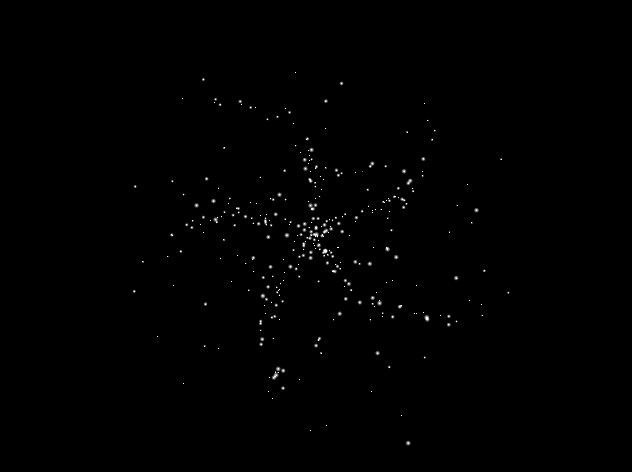 Also the basic controls:
Click with the left mouse button to move to a new cluster/ star
Hold down the right mouse button to orbit around
Use the mouse wheel to zoom (use shift to zoom faster)
P.S. I put in the our solar system if you zoom in initally! It's not much just the Earth, Moon, Jupiter, and a light beam coming from the Sun.
Edited by coolkat677, 26 September 2011 - 11:16 PM.