- Elements of the Ancients -


A sword-fighting platform adventure, inspired by Zelda, Cave Story, Qui'ifon, etc.
Explore a huge world full of secrets, solve clever puzzles, collect unique items and weapons, and learn many different magical abilities to use against your enemies.
Enjoy a long story-driven experience, with many mini-games to play and side-quests to complete.
The following powers will become available to you throughout the game:
Fire - Shoot fireballs to melt ice
Air - Grow wings to fly
Water - Breathe underwater for longer
Ice - Freeze things
Dark - become invisible to enemies
Metal - Harden your skin to steel to take less damage
Light - ???
Download Links:
Mirror 1:
YoYoGames
Mirror 2:
Game Jolt
Misc Links:
Video: Boss Teaser
Video: Fire Temple Tower Teaser
YYGF Version History
InformationGM Version:
GM7 Lite
Controls are included in the game, but will be included here as well:
Left/Right Arrow Keys
: Move left/right
Up Arrow Key
: Move up ladders, interact with world (ie. talk to people, read signs, enter doors, open treasure chests, etc).
Down Arrow Key
: Duck, Move down ladders
Z Key
: Jump
X Key
: Attack with sword
C Key
: Use currently equipped Secondary Item
V Key
: Use currently selected Elemental Power
Screenshots: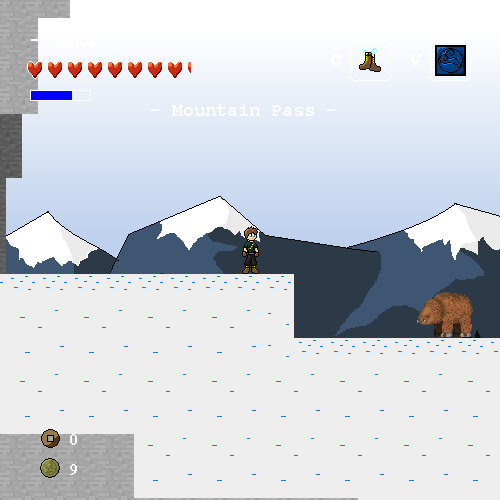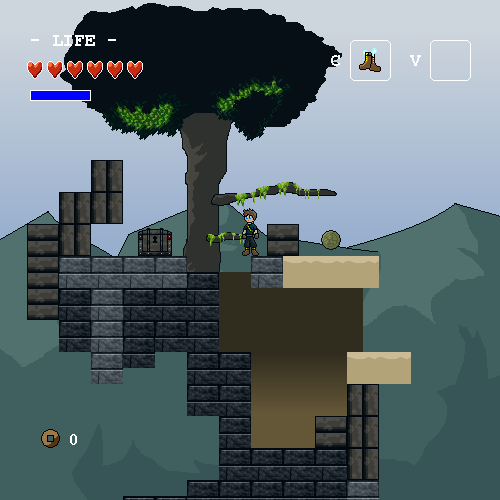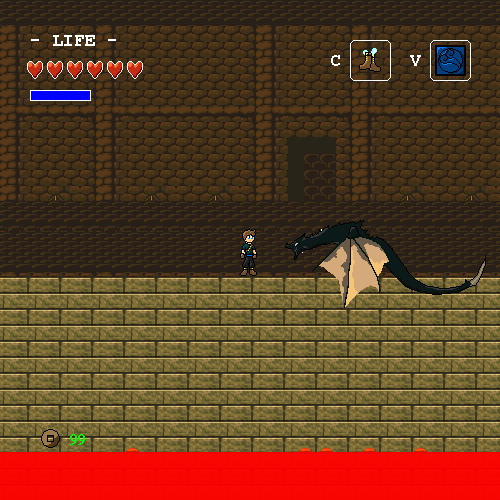 Credits:
- Sonosublime (me) for programming, sprites, animations, backgrounds, etc
- SJV for sprites and animations
Edited by sonosublime, 31 May 2012 - 04:39 PM.