Well I think its time to announce my finished game NFSF IR. Its 2D racing game and.....its simple because Im not experienced user of GM. If you have any ideas or suggestions write here and I will try to do my best.
The game have total 6 circuits - 3 per season. Also you have 5 opponents per season. There are a total of 2 seasons - 2010 and 2011. To win the race in every circuit you must "survive" 10 laps and then the victory is yours.

And how to upload the game to the site?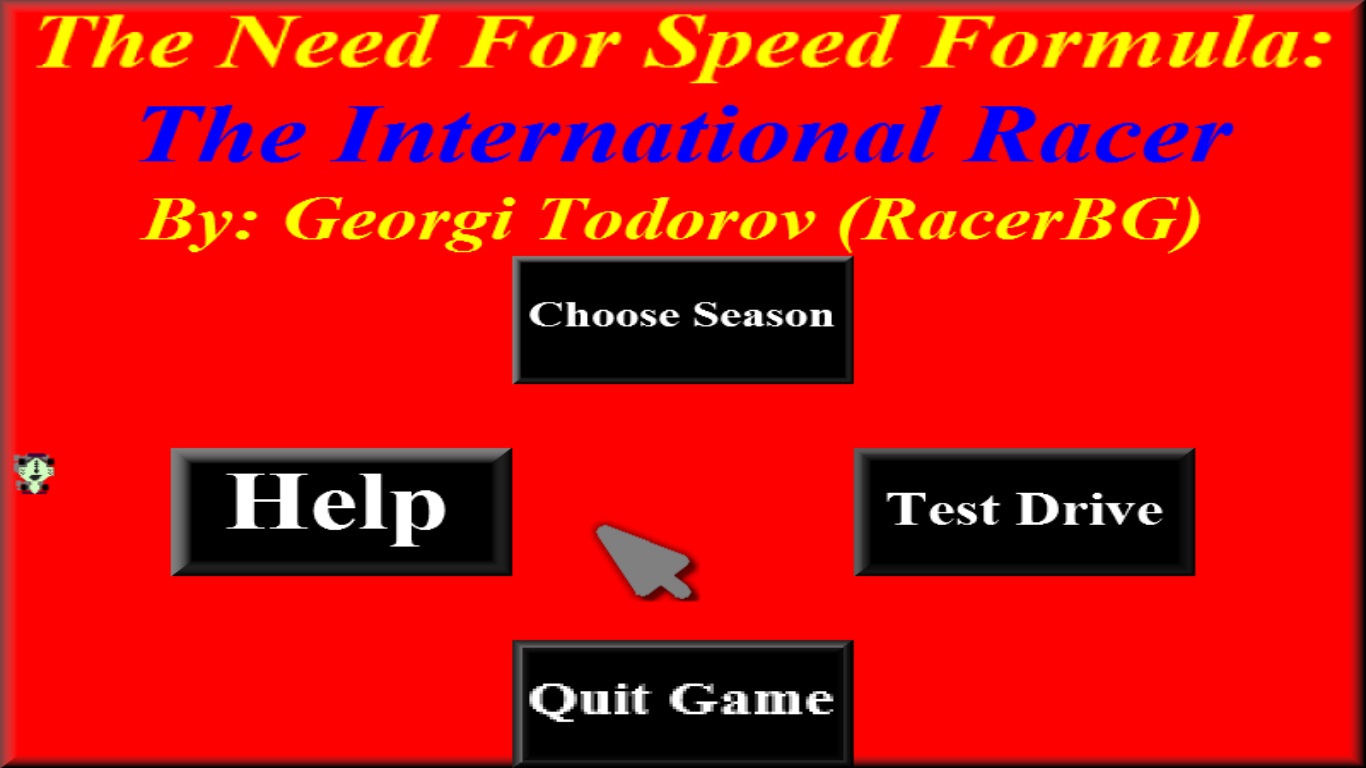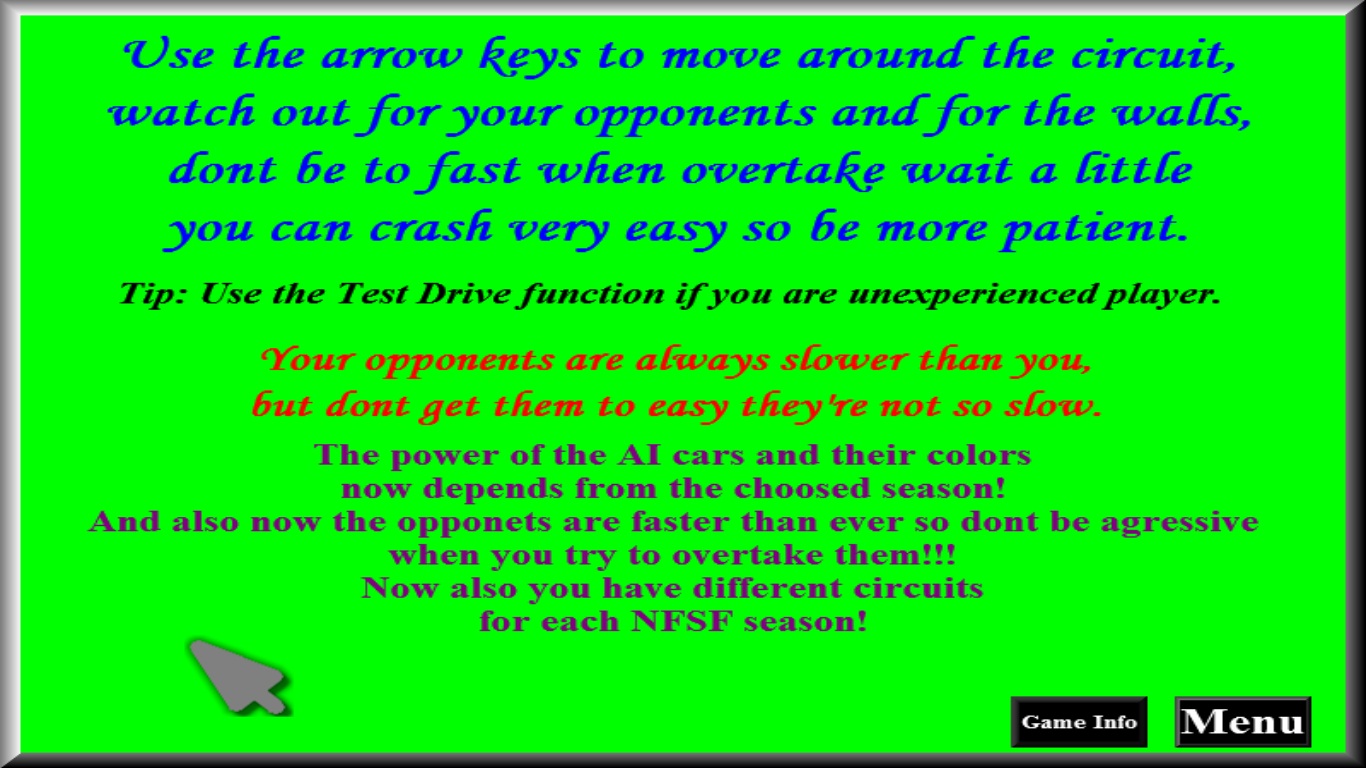 Edited by RacerBG, 15 August 2011 - 04:15 PM.