Blender/3DMAX7 Animations to GM
Hello Every One, I've been able to parse an interresting animation file format (.G3D)
(more precisely Glest3D file)
So what ?
The most important thing, is that this program provide 2 exporter plugIn for Blender and 3DMax7
Why G3D?
-I made a script to fastly import G3D files to GM! see your self
-G3D support Static and animated objects (even support multiple objects)
-G3D saves Vertices,Normals, and UV's!
- I used GMBin.dll to speed up the Import!
Download Link :
link
Screen Shot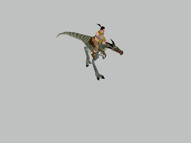 I hope it Helps!