Mobile Suit Grunt Wars
Title: Mobile Suit Grunt Wars
Genre/Category: Fast-Paced Mech TDS
Download Size: 17 MB Game File-Type: zip
Resolution: No Change, Windowed or Full screen
Download
:
Download gw7-26.zip from Host-A
http://www.youtube.c...h?v=bhMY-yatQco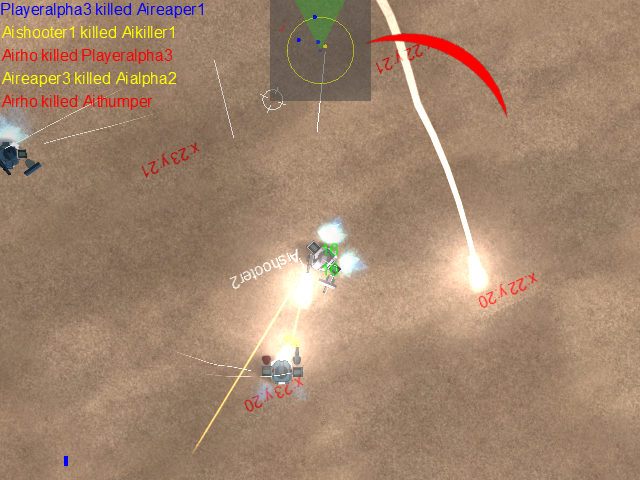 More pics
Controls
press F5 to limit fps also tell me what fps you get.
Mobile Suit warfare is dangerous so here are some
tips
:
-Make use of thrusters to dodge every bullet
-Stay with the pack
-Conserve fuel by slow boosting and running to get to places
-When possible aim for the backsides of enemy Mobile suits
-Watch your radar!
This release is only an engine test. There is very little content so far and animations have not yet been added.
soon to come:
ingame unlock reward system
animation system
online play
melee attacks
fixes
A while ago I was working on a game called Mobile suit Grunt wars
http://gmc.yoyogames...howtopic=406971
Because it got deleted I am starting over from scratch....
Edited by ydawg314, 13 December 2011 - 04:19 AM.