Top-down Metroid
Project official website:
http://www.metroidco...com/en/news.php
.
Facebook page:
http://www.facebook....125545504279692
.
The YouTube channel:
http://www.youtube.c...er/EchoJerichoX
.
You can also find information on joining the development team here!:
http://gmc.yoyogames...howtopic=468874
.
=====================================================
Downloads...
AI Demo v2.0 - Coming soon...
AI Demo v2.0, Preview 1 - 1/25/2013.
AI Demo v1.11
- 10/18/2010.
AI Demo v1.1
- 10/18/2010.
AI Demo v1.0
- 10/13/2010.
Tech Demo v1.1
- 4/12/2010.
AI Demo v1.0
- 4/11/2010.
=====================================================
About the project...
A little over 2 years ago, I made a very primitive engine using only the keyboard for controls, making my own terrible sprites for Samus, projectiles, and other objects, tilesets from Super Metroid and space backgrounds from... well, all over the internet. The result was a terribly clunky engine that sat on the shelf for a few years. Until...
I was digging through my old games and I came across something I had named "Metroid Coven." I was checking it out when I realized that underneath all of the terrible quality was an idea. Since my skills with GM had improved, I was ready to turn the project into my all-time-consuming hobby. Before I knew it, I had 4 or 5 people working alongside me, a paid-for website, and a primitive Tech Demo available to the public. Even since then, the project has grown immensely.
The past year or two with Coven has been a roller coaster, what with hard drives going bad, team members leaving without notice, lack of interest/motivation, lack of time and a plethora of other problems. As you can see, the project lives on, despite having stopped development 5 or 6 times for months at a time.
Today, I am working on the new AI Demo. Version 2.0 of the technical demos has brought some much-needed attention to the game's long-term issues, such as bizarre resolutions, lack of options, fullscreen, sub-par graphics, lack of content and more. 2.0 Will really bring the game to life. However, life always takes precedent, and it is at this point the project is a glorified hobby. Will I ever kill the project permanently? Never. Will I ever remove the website? Not if I can help it. Will I still accept team members in the future? Of course. Will I ever finish the game? Simply, yes. It is all a matter of time. All I can do is thank my friends, family, fans and people who have helped keep the project afloat and work on the game when I can.
With that, below are some content previews that I am sure you want to see more than a lot of text and links.
- Echo
=====================================================
Screenshots and videos...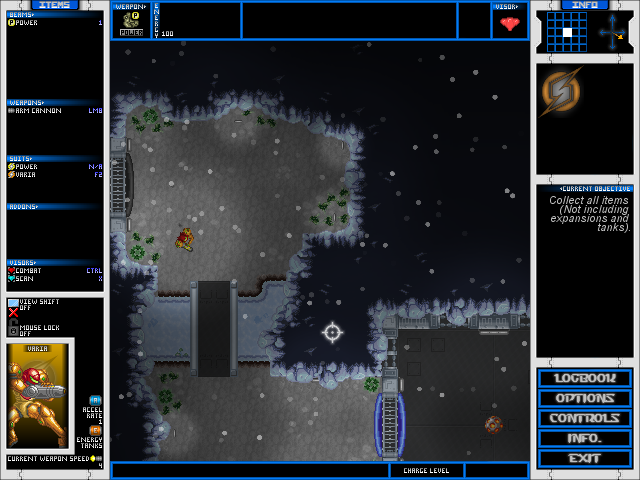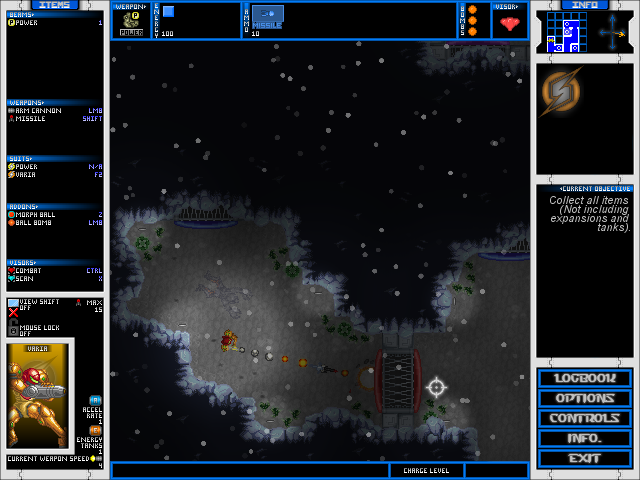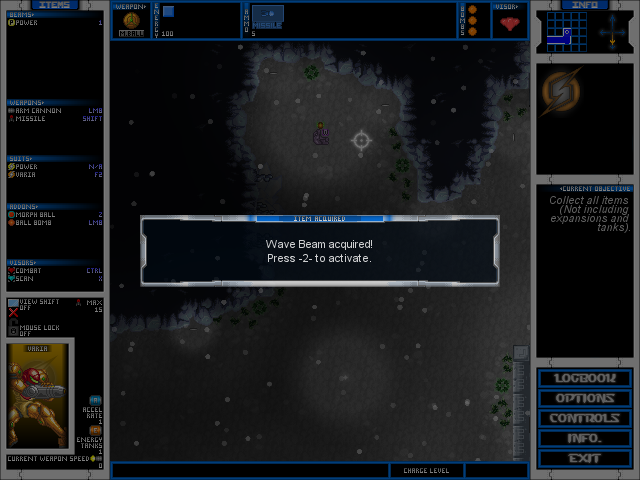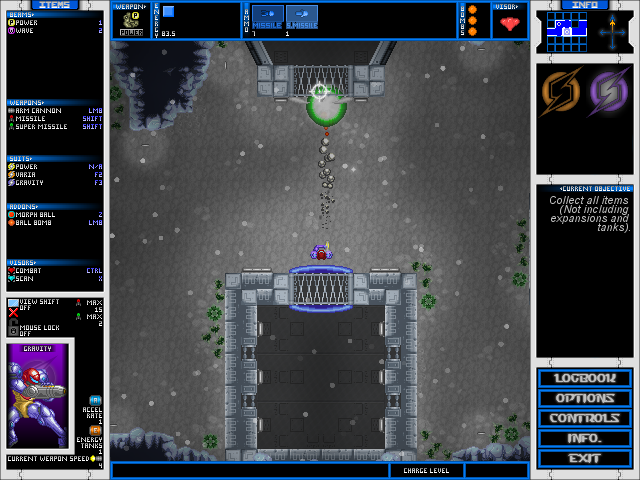 http://www.youtube.com/watch?v=87gxGUKNzsI
=====================================================
Current Team Members...
EchoJerichoX
- Project lead/creator.
Compel-X
- Website designer, manager and administrator, composer.
Veni Mortem
- Spriter, tileset artist, composer.
DrevanZero
- Spriter, level designer, forum administrator.
Kaizaran
- Spriter, level designer, tileset artist, story designer.
Thunderchin
- Tester, level designer.
=====================================================
Since the project is back under development, I am in dire need of some new members, as many of my primary team members have since gone AWOL. The project is coming along nicely, and we need some people to give it that extra shove in the back.
If you join the team, an entire profile will be created for you on the website, complete with an avatar, personal description, and more. Check this page on the website to see what I mean:
Metroid Coven: The Team
.
Here are the available positions, complete with a brief description.
Available positions...
1. Programmer: I need at least one programmer with experience in AI programming.
2.
Concept artist
: We could use someone to draw up some ORIGINAL art for the project. This would include drawing sketches of enemies, characters, objects, and more. If you are well-versed in Metroid lore and morphology, you could also draw out some anatomical sketches of creatures, or diagrams of the inner workings of items/objects. Naturally, I would like to see some of your work before you are brought on to the team. You can see the work of various artists here:
Metroid Coven: Concept Art
.
3.
Digital artist
: This is not quite the same as a concept artist, but similar. What this position is for is for creating delicate, accurate, smooth drawings of in-game creatures that are to be implemented in the Logbook in the future. Again, we would like to see some samples of your work.
4.
Composer
: Lately, we have been using music from the Metroid: Prime series. We want to have more original work. More information on that below. We would like to see a few samples of your work before we add anything, as the music creates the atmosphere. Note that Compel-X is working on some music, too.
5.
Spriter
: This could be anything. Enemies, objects, etc. This position is wide open, as Reptile has left the team.
6.
Level designers
: Yes, plural. Creating levels for Coven is tedious and difficult. We need some people with good patience and creative minds.
7.
Other computer artists
: We need more of these to make tilesets, title screens, site banners, and more. Experience with Photoshop or other advanced image editing software is favored here. Of course, provide samples.
8.
Sound engineer
: There a few sounds from other (Popular) games that Coven currently uses. We need some more original stuff to work with.
9.
Testers
: I need as many testers as I can get for bug-checking and testing WIP builds.
The bottom line is this: The more original content we use, the more credibility the project gains. We need more!
We can go into the details if you are interested. Again, more details are on the website, posted at the top of this topic, and in my signature.
Here are a couple other pages to get a look at some more samples from the game, as well as sprites, tilesets, etc.:
Metroid Coven: Screenshots, Previews & Mockups
. You can find more screenshots and graphical samples (Such as HUD examples) here.
Metroid Coven: Resources - Sprites
. You can find many of our original and edited sprites here. They are available for public use, just give credit as the page states.
Metroid Coven: Resources - Backgrounds, Tilesets & More
. Same layout as above page, except for backgrounds, tilesets and other related things. They are also available for public use, just give credit as the page states.
Metroid Coven: Item List
. This is the page that shows all of the game's upgrades and items. This has changed many times, and very well could again, but in my opinion this list is pretty final.
If you are interested in any of the above positions, you may email me at
echojerichox@gmail.com
, or add me on MSN/Windows Live Messenger as
echojerichox@gmail.com
.
Thank you for looking!
- EchoJerichoX, and the Metroid: Coven development team.
=====================================================
Last thread update: January 18, 2013.
=====================================================
Edited by EchoJerichoX, 25 January 2013 - 05:47 PM.