Title: Character Select Screen
Description: For people having trouble with the character select screen
GM Version: 7
Registered: N
File Type: GMK
File Size: N/A
File Link:

Link coming soon
Additional Info
Welcome! Names ROFLCOPTERNZ. I recently came on for help on my game....It's a Super Smash Bros game, please Pm me if you want to help...Anyway, looking around and I couldn't find how to put a character select screen into my game! So I decided to create my own tutorial and hopefully it will help you!
So...This is a tut about how you can insert a character select screen into your game. Just like the one in those fighting games. Tekken, to be exact uses a cs screen as well as many other fighting games. You to can create a cs screen if you follow these steps...
To begin,
get your images you want for your character select screen. Your images will possibly be the face of the character you want to play as. For example, Samus (image below) is a character you play as in my game, so therefore he is in the cs screen.
Make them into objects and add the collision code. By that I mean, create a new object. Name it obj_*yourchar*, and give it your sprite image (The face that you want to show in the screen). Add a collision event with the mouse or object you use to scroll around the screen. In action, add the "set variable" and give the following data:
global.mychar to 1
use the image below for help
Create a new object(Doesn't need a sprite). Name it obj_starterdude. Under a "Create Event" add actions "test variable" with code:
If global.mychar is equal to 1
Then in a "change instance" action:
change instance into obj_*yourchar*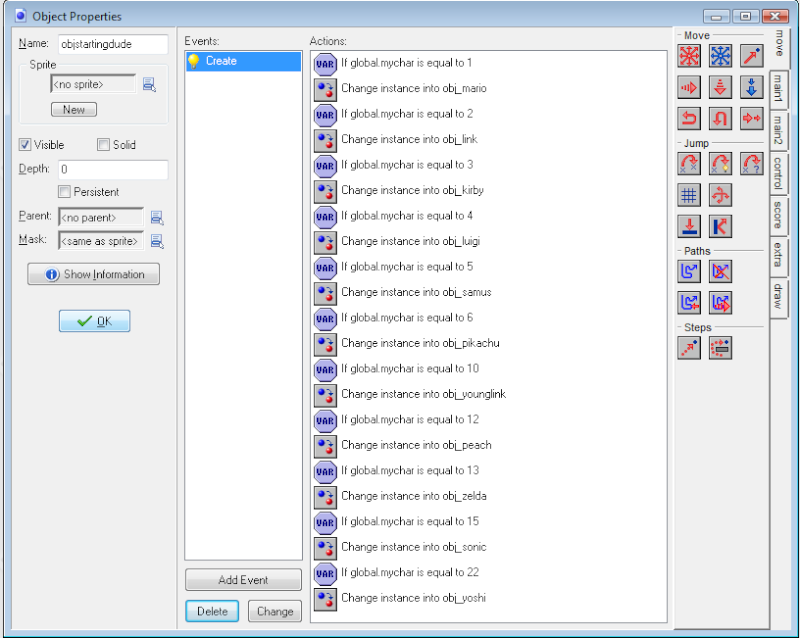 Place the new object into the game room. When you select 'mario' you will change into mario, 'link' you will change into link etc. So basically, the obj_starterdude will change into whoever is selected in the cs screen and will appear in the game room.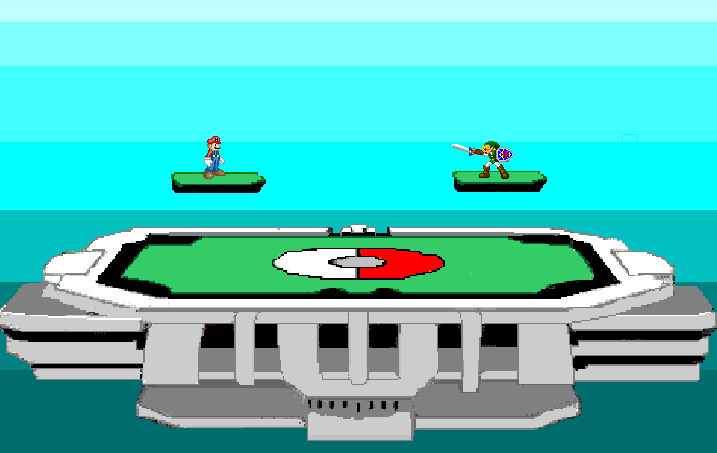 So...
That is how you add a select screen...C&C is welcome!!!
Edited by ROFLCOPTERNZ, 14 June 2011 - 05:58 AM.