Kill Da ducks
Follow the developpement at the official blog!
Description
This game is a parody of the Zombies Infection games. The history is being developped by me and some friends, but mainly it's all done by myself.
It will be a humouristic fast game, where all you have to do is to kill Ducks (and other strange things that will be da bosses)
Features in the current version
-Light
-Time control
-Blood
-More Blood
-11 Weapons
-Some enemies
-lot of Fun!
Features that i'm working on:
-Advanced AI (using GMNPF.DLL)
-Survival Mode
-Multiplayer
Controls
Since there are not put on the game, here they are:
-Move wiith the arrows keys
-Shoot with Z or W (for azerty keyboards)
-pickup or swicth weapons with down arrow key
-Slow down time with X and press again to become normal
-Press enter to go to test room in menu
-
Press escape to return to menu or to exit!
Known issues
-ducks may stuck when changing time rate
GamePlay Video
http://www.youtube.com/watch?v=FSaCJFAA5EM
more...
First version
Screenies: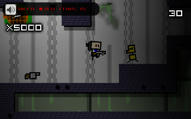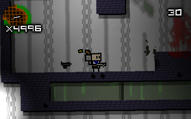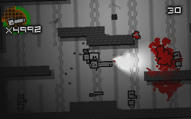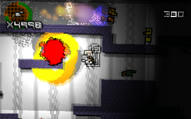 DOWNLOAD
Mirror
(OLD)
version prebeta 1.0 (10/02/2011 00:03)
I accept suggestion and even people that want to work on the project (i need a good spriter cause i'm not! )!
SOLUTION TO ERROR AT START
for those who have a "error defining external function blah blah..." at begining, install this http://www.microsoft...&displaylang=en
it should solve the problem (FMOD issue)

Edited by posva, 19 August 2011 - 06:12 PM.