Hi there I'm now finished with a game that I've been working on for a very long time.
You start at the iron age and advance to medieval and imperial age. Each new age unlocks better units and buildings.
Starting with a few ranged units you slowly start gathering gold and can train more units both ranged and melee. But after a while it won't be enough. You will have to construct outposts and send workers to gather resources. There are three types of resources, Lumber, Stone and Iron.
Edit: I'm currently working on a Special Edition of this game!
Find out info here: http://holgerssonent...pecial-edition/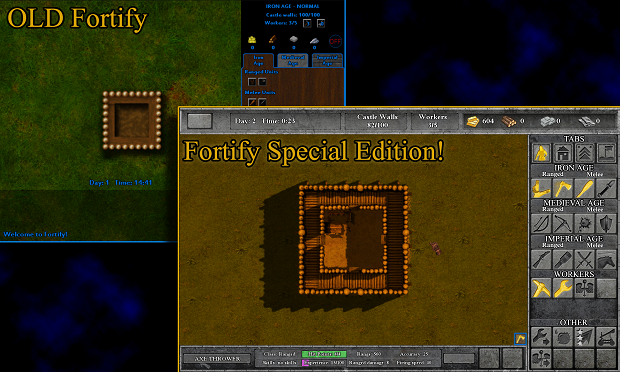 Screenshots of the original
Link to game:
Fortify on YoYo
So take a look, try it out, I don't think you will be disappointed
There is an (old) gameplay video
HERE
. The gameplay is still the same, but the graphics have been updated since I made it.
Have fun!
/The Holgmeister
Edited by holgersson1988, 11 February 2013 - 02:01 PM.