Name:
Wootman Zero
Size:
4.4mb
GameMaker Version:
8
Resolution:
480x272
Changes Resolution:
no
Download/Direct Play Link:
Here
Let's Play Gameplay Video
by Tom Russell. Check it out!
Wootman Zero
is a prequel to
Wootman!
. The goal of the Main Game is to get through as many levels as possible before the time runs out. The further you get, the higher your score will be. The game will increase in difficulty for each time you run through it until the time expires.
How high score can you get? And will you be able to save Wootman and H4x?
Aside from the main game, there are some stand-alone Challenge levels, Achievments and Unlockables.
This game is created for the YoYo games competition 05, and we decided to go with a retro look to honor the theme of the competition. Aside from the player, the graphics uses the same palette as the old GameBoy games.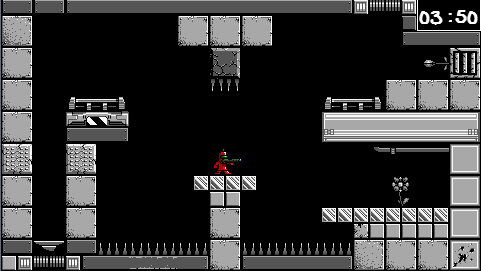 Enjoy!
Incinerated Games 2010
Edited by TheMordeus, 04 April 2010 - 06:27 PM.