So far, its got a few of the actual rooms and a sneak peek at some of the weapons. I will keep uploading major updates until the first boss, then you have to wait for the game to come out.
Controls:
Left and right to move
Down to read signs or open doors
Z to jump/advance text
X to shoot
A and S to switch weapons
Download (box.net)
Screenshots: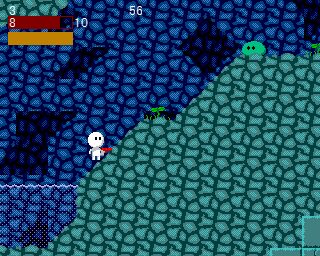 All graphics, sound, and programming by Drivinucrazy Games.
Edited by Drivinucrazy Games, 01 January 2010 - 04:39 PM.