Okay I have a weapon in this game that I'm making but I only want the weapon to affect enemies when the weapon is in it's attack mode.
For this weapon which is a hammer it has indexes that are called mallet_left and malatt_left. The reason the other one is called mallat_left is because that's short for mallet attack.
See the hammer kills the monster when the hammer isn't supposed to hurt anything at all and that's because I have nothing to fill in for this.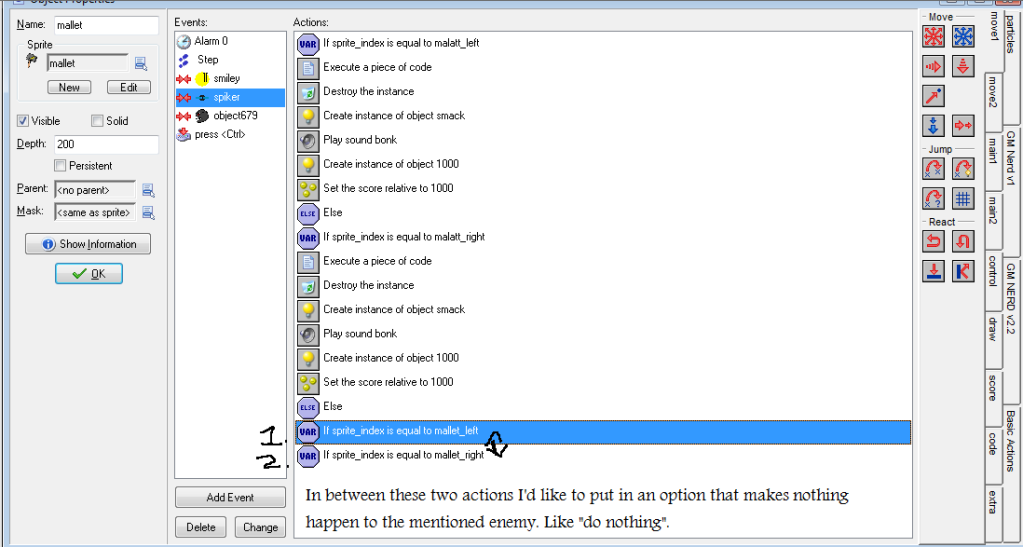 I'd tried filling these two actions in with empty sound effects but that didn't work which puts me in a real fix. Any suggestions?