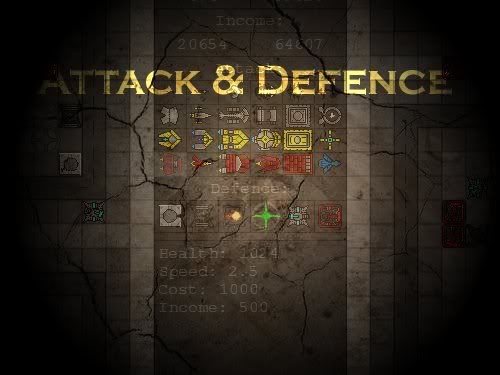 Description:
A defence game were you not only try and defend against runners but also must spawn units to try and break your opponent's defence
Version:
GM7 Pro
Resolution:
No change in resolution, windowed
File:
http://www.yoyogames...ames/show/90916
The main difference in this game from the most of the other defences is that you must send the units that your opponent must try to defeat, this also adds the new way you gain money in this game; you increase your income by sending units and get your income when the timer reaches zero.
There is also a "normal" mode were you go through waves of enemies like a normal defence game.
You can place 2-player by having the 2nd player use the keyboard and the first player use mouse.
All original graphics and sounds
Screenshots:
EDIT: The missle targetting your own units is not a bug... it was made like that on purpose
Please comment and make suggestions, and i will try and implement them
~Tarnasa
Edited by Tarnasa, 30 July 2009 - 05:40 PM.